From South Tyrol to the world
16 sites in eleven countries now make up the Dr. Schär Group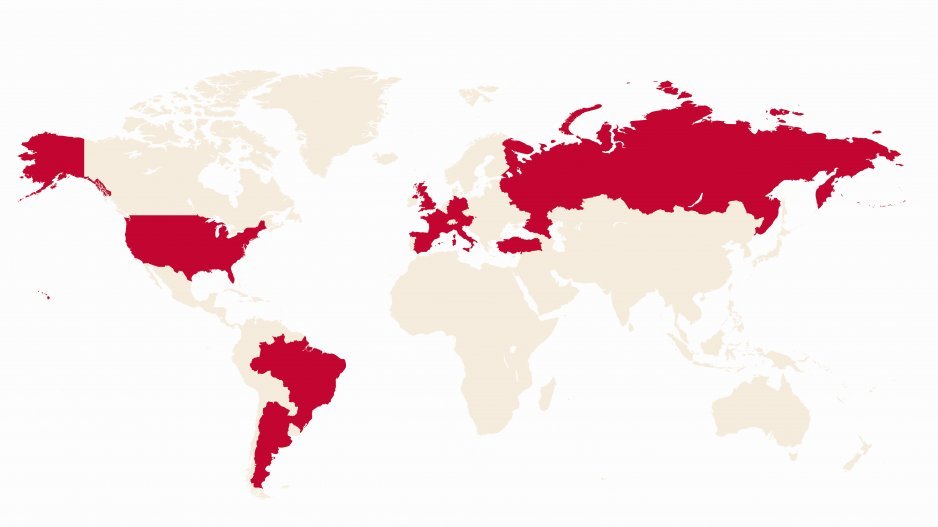 Italy
South Tyrol is the home of Dr. Schär. The company headquarters has been in Burgstall near Merano since 1981.  The central functions for all three areas of competence are based at the headquarters offices, which opened in 2017. The factory next door produces well-known products such as Schär's master baker's bread.
Another production site, whose employees specialize in the production and quality control of bread rolls, wraps, pizza dough and piadina has been located in nearby Laives since 2012. 
The Dr. Schär R&D Centre has found ideal conditions in Trieste, at the AREA Science Park.
Borgo Valsugana in Trentino is home to Gourmet Italia, the manufacturer of frozen foods, ready meals (such as tortellini and lasagna) and pizza.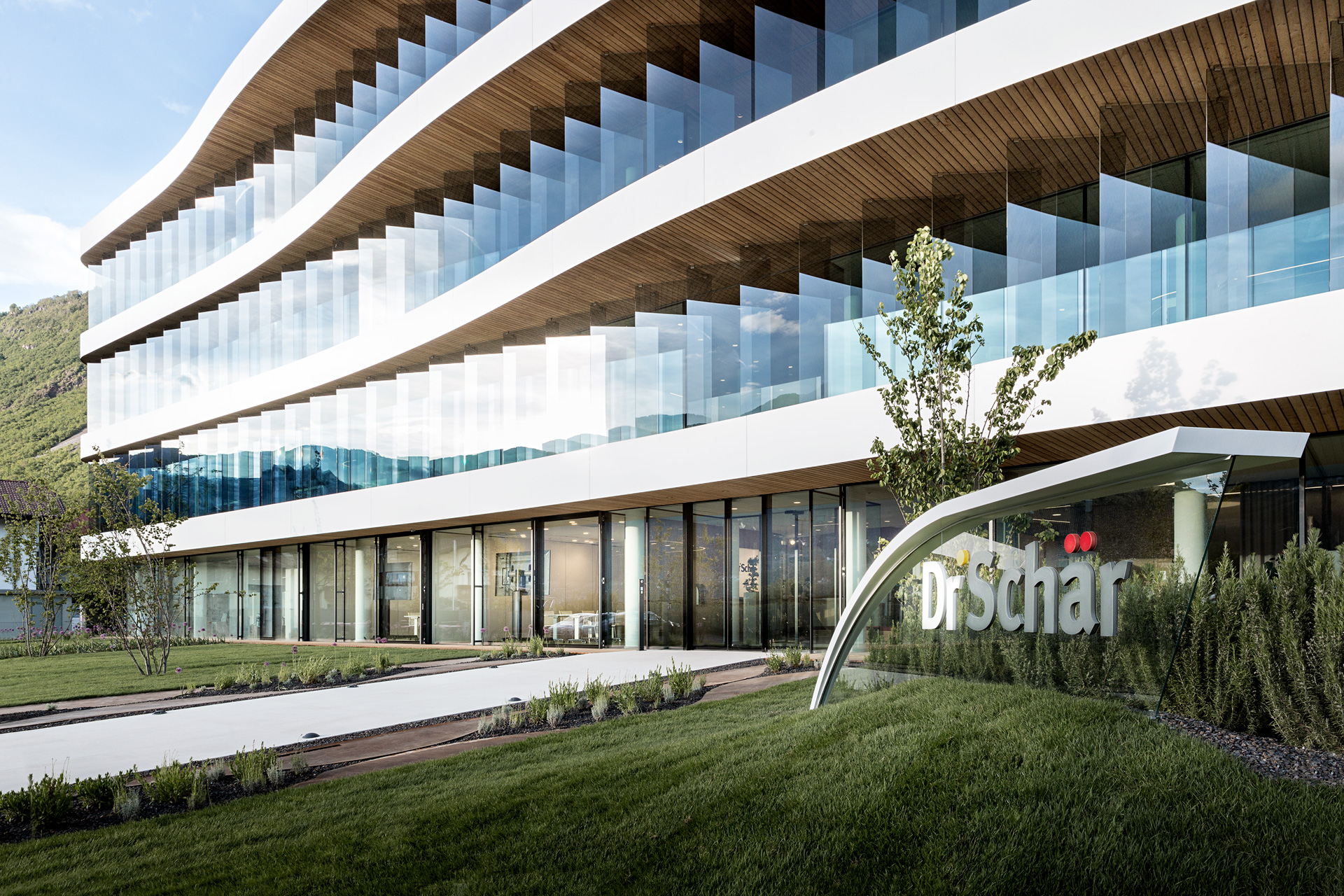 Headquarters and Production Plant Burgstall
+39 0473 293 300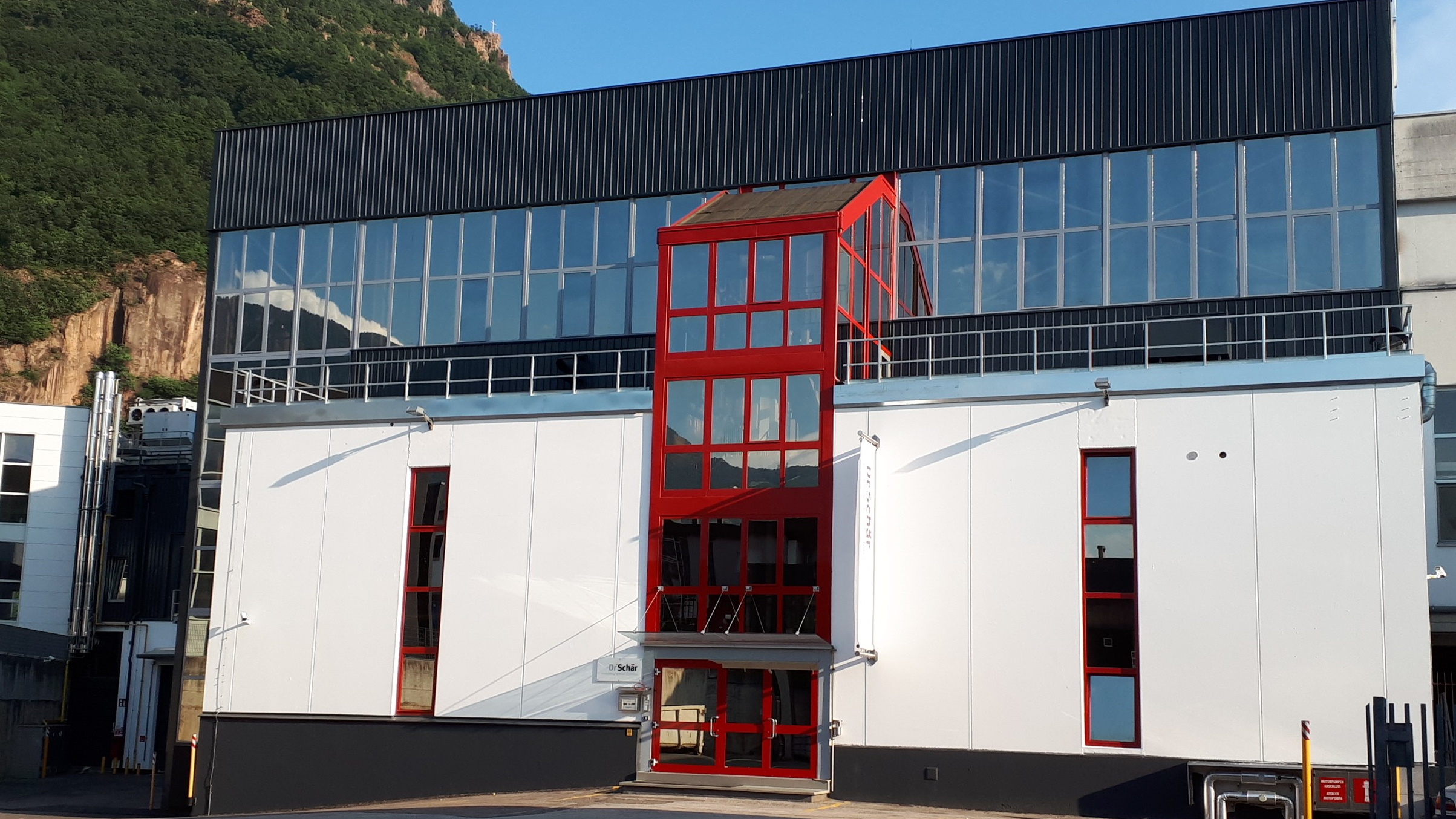 Production plant Leifers
+39 0471 955440
Certificates: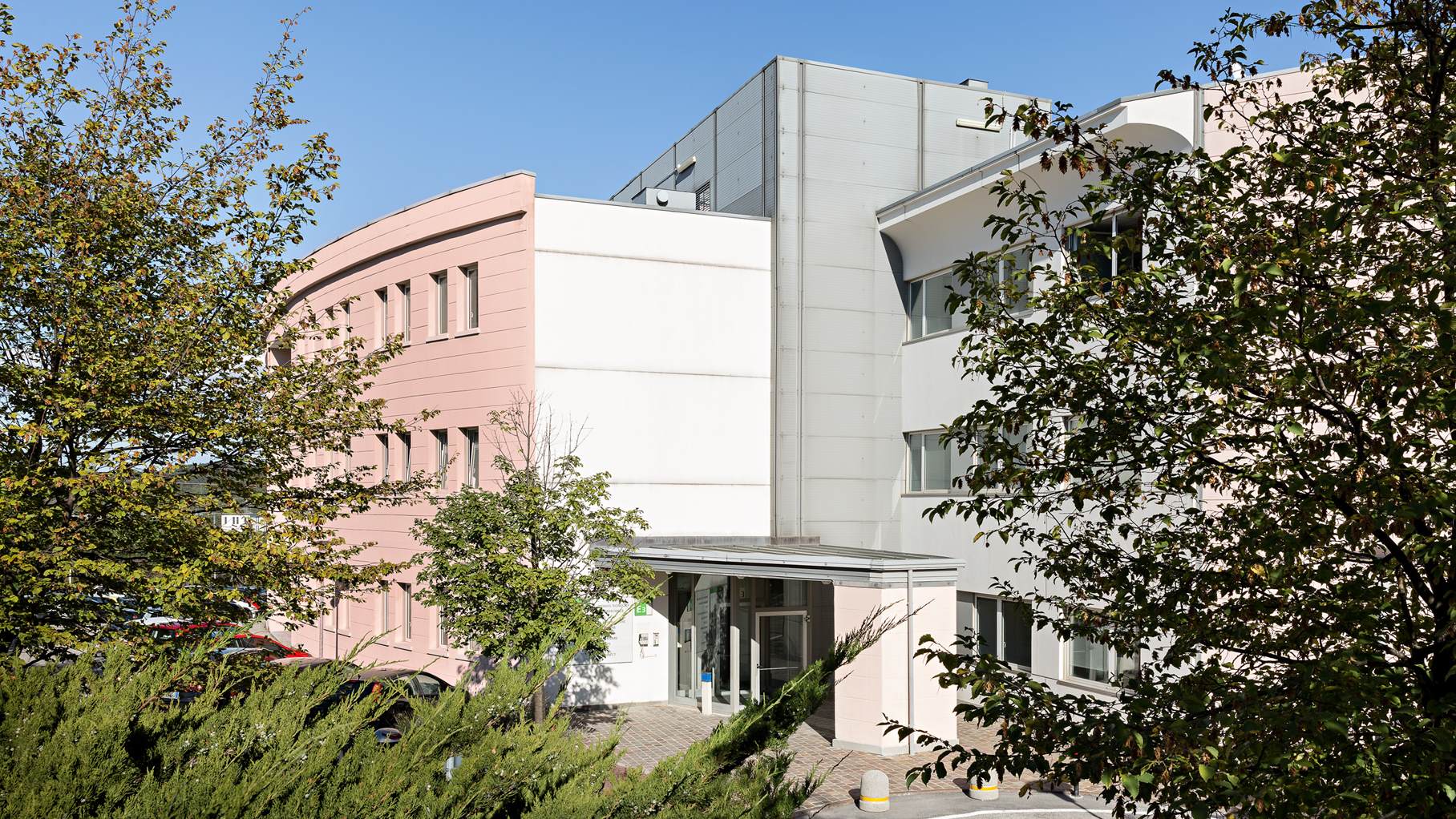 R&D Centre, c/o AREA Science Park
Edificio E3, Padriciano 99
IT
+39 040 375 538 5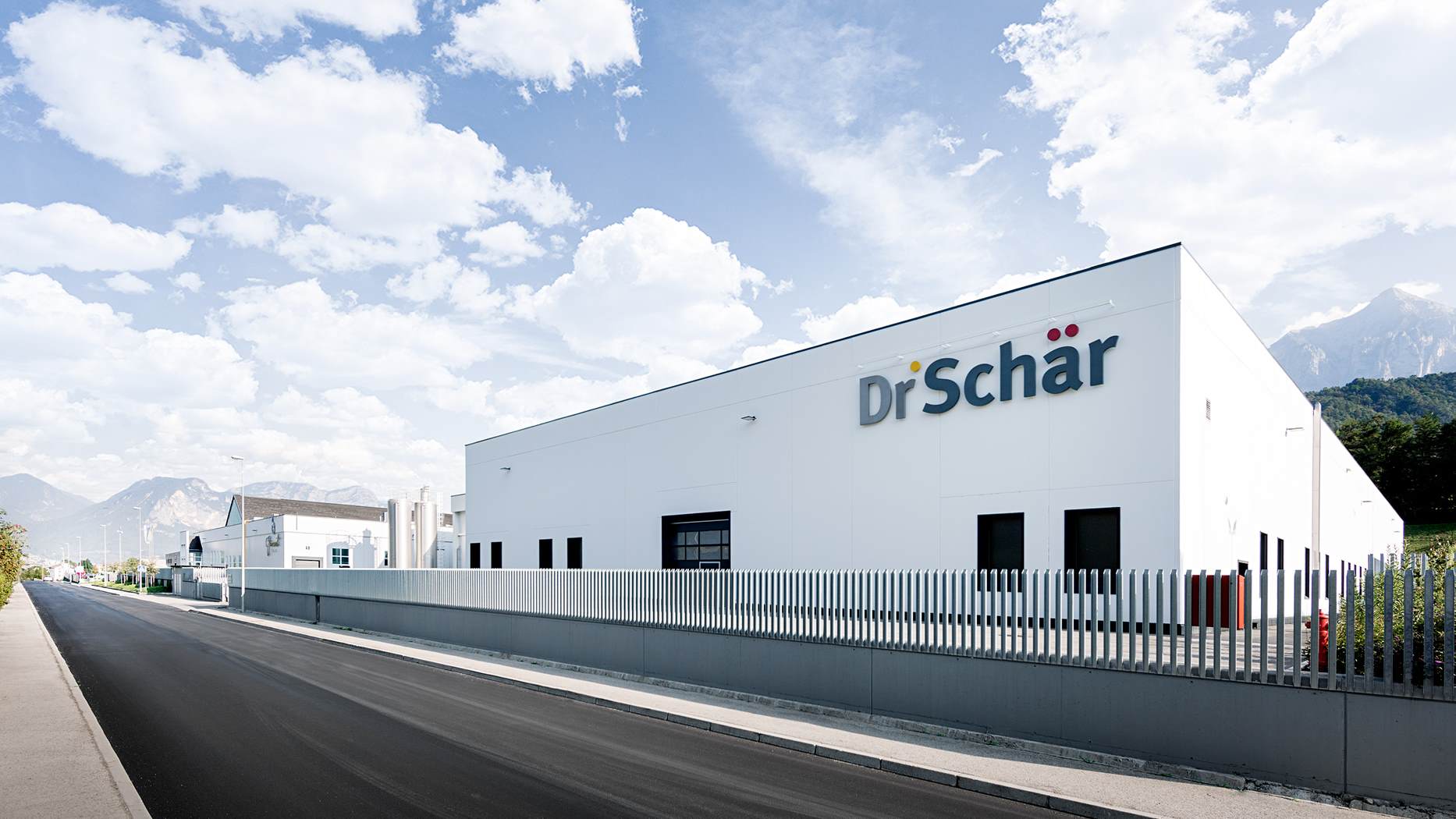 Production plant & head office Borgo
+39 0461 758500
Certificates:
Germany
The German headquarters are located in the Hessian town of Dreihausen. In 2006, Schär took over the former production plant from 3 Pauly and converted to exclusively Gluten Free production. Biscuits from Dreihausen are sold worldwide today. 53 different types of biscuits are produced here (biscuits and crackers). Dreihausen is also the largest German branch and looks after the German-speaking as well as the Benelux markets.
In 2006, the plant in Thuringia was put into operation, in the bell foundry town of Apolda. The employees produce Gluten Free bread and bread rolls from Schär for the international market.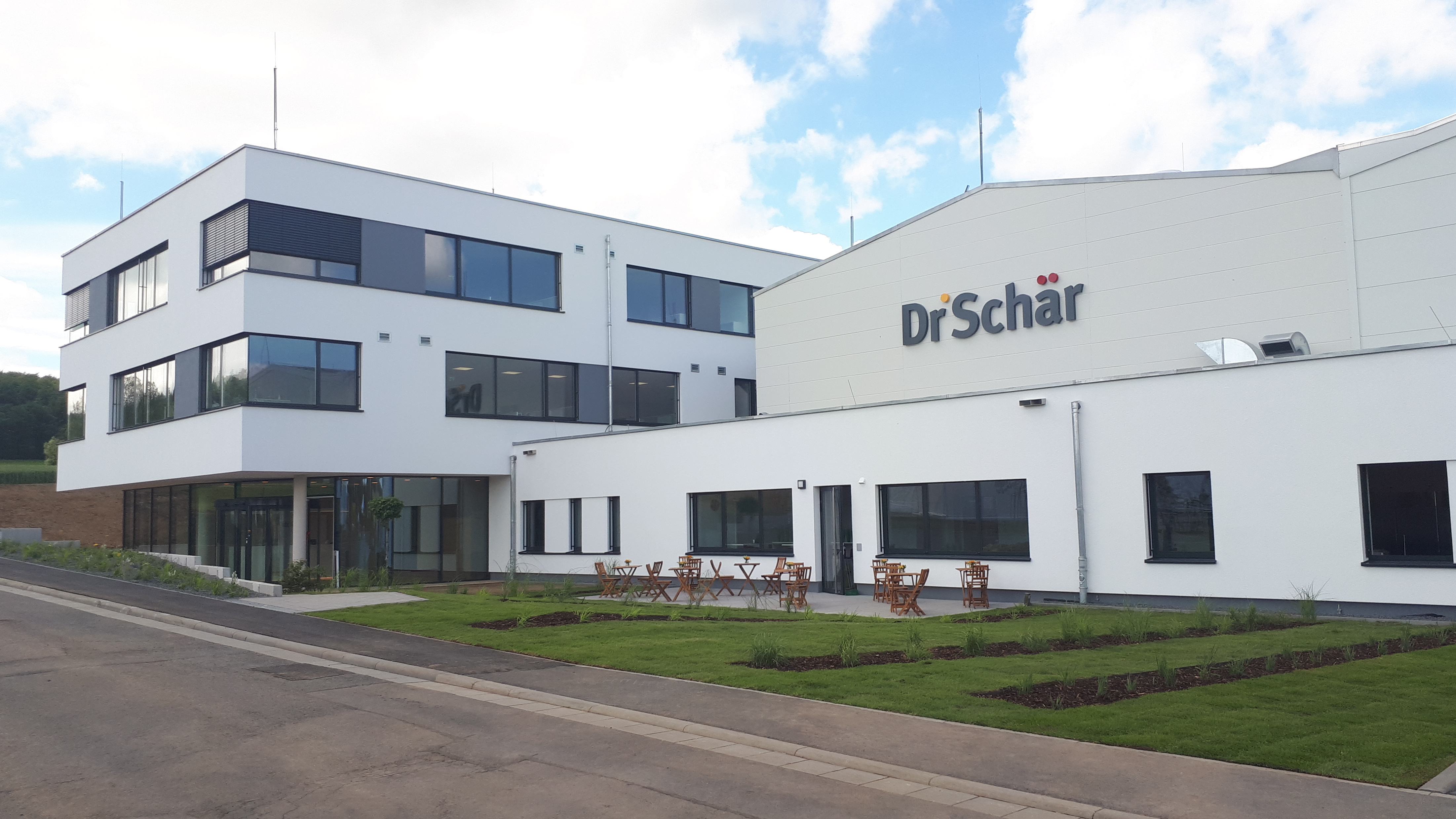 Production plant & head office Dreihausen
+49 6424 303 0
Certificates: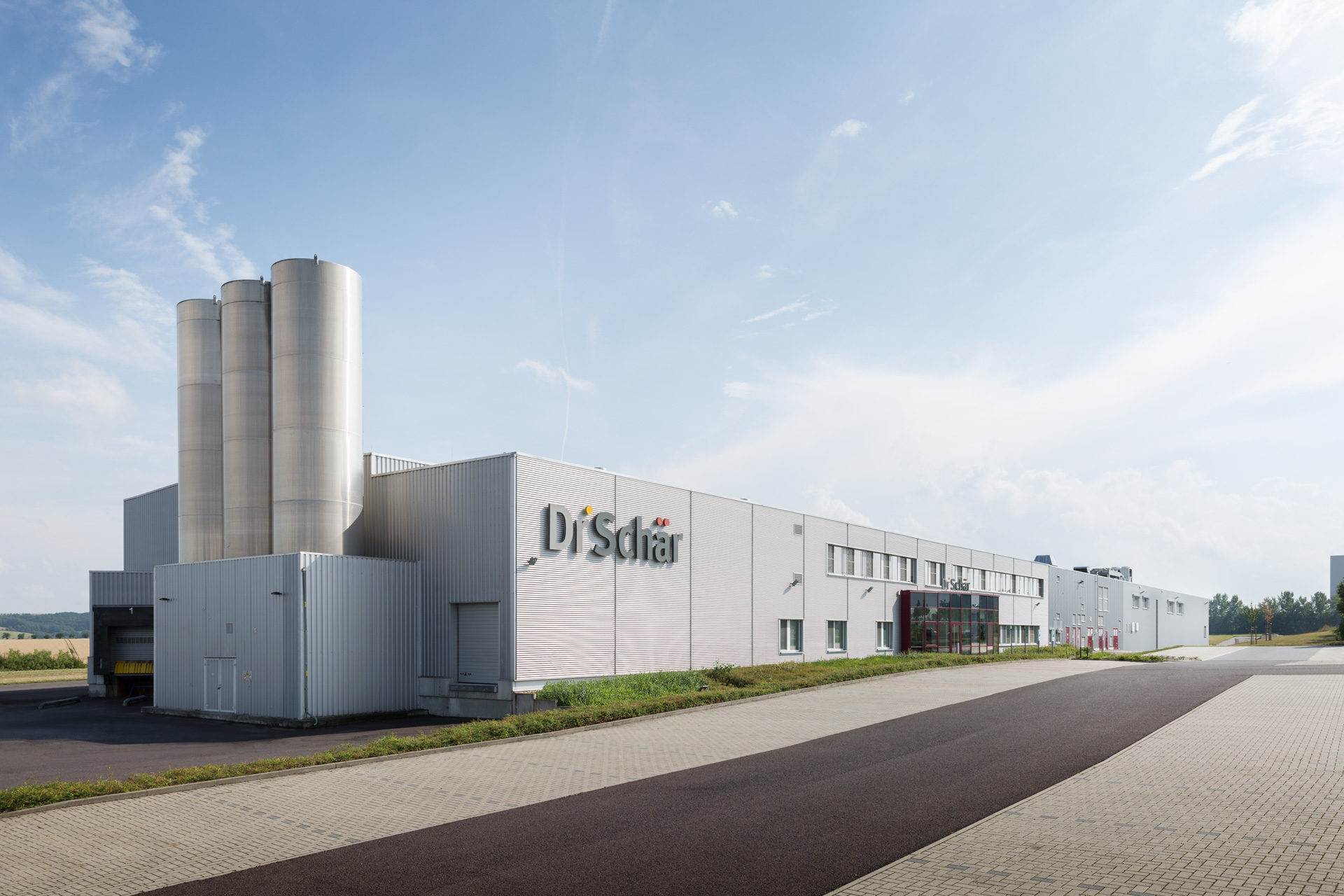 Production plant Apolda
Liechtensteiner Str. 1
DE
+49 3644 5151 810
Certificates:
Austria
The plant in Klagenfurt has been part of the international Dr. Schär network since 2014. Flours and premixes for Schär are produced here as well as low protein hamburgers, bread and cake mixes for the Mevalia brand. The site has a highly innovative pilot plant, which has been used by the employees of research and development for testing since 2017.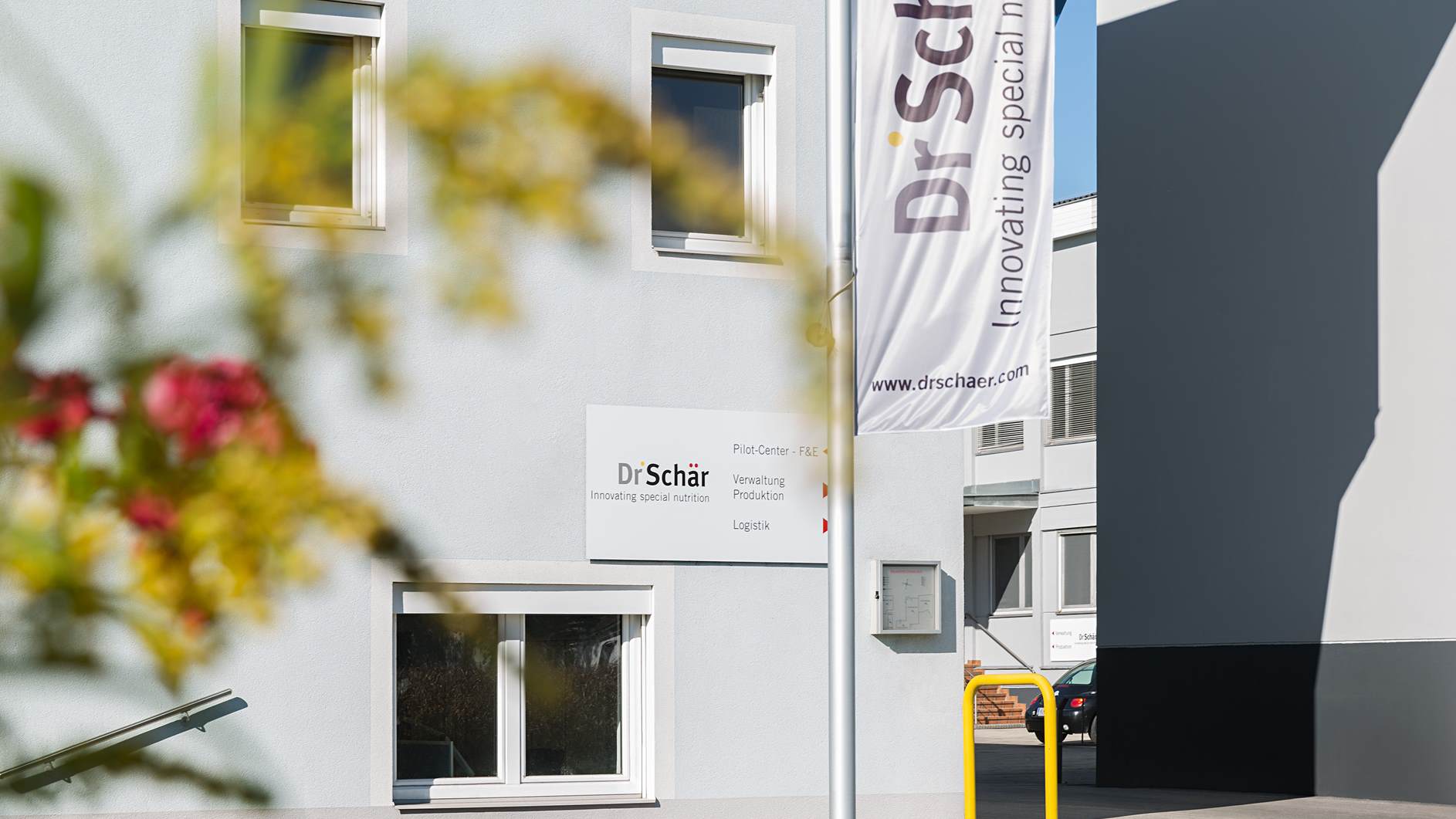 Production plant Klagenfurt
Feschnigstraße 221
Klagenfurt am Wörthersee
9020
AT
+43 463 207001300
Certificates:
Spain
Dr. Schär España SLU was founded in 2011 in Alagón, Zaragoza from the purchase of the company Natural Aliment Factory. Initially consisting of 45 employees, between production and offices, mainly baked goods were produced for the Dr. Schär group and some Gluten Free breads were produced for the international market. Dr. Schär Spain has grown a great deal since then and now has an operating area of more than 10,000 m². In 2017, a second production line was put into operation, mainly handling baguettes, bread rolls and sweet rolls.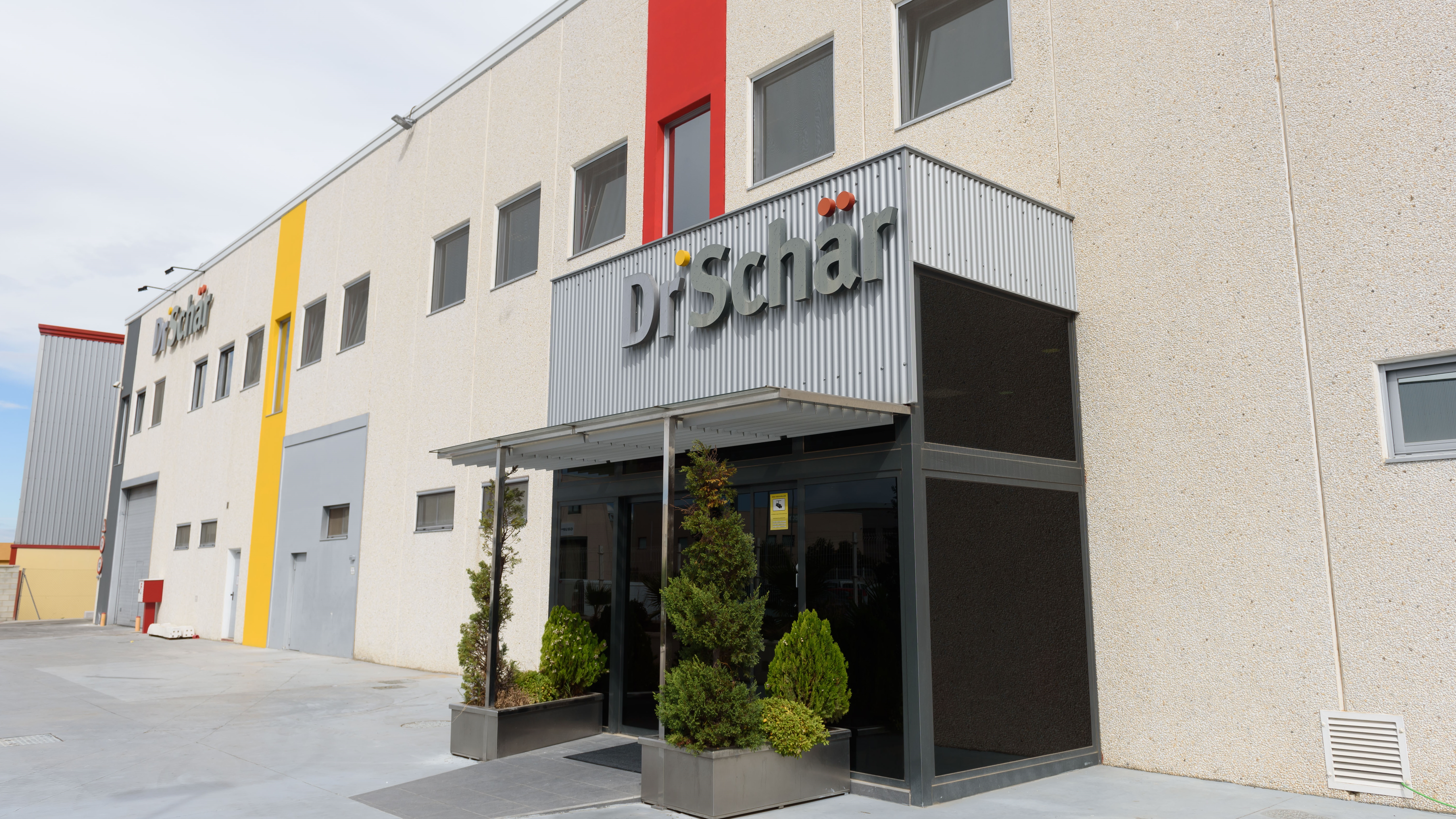 Production plant & head office Alagón
Polígono Industrial La Ciruela, Avda. de Repol, parcela n°2
ES
+34 976 61 23 00
Certificates:
France
Since 2016, in the French sales office in Lyon, employees are fully committed to raising awareness of Dr. Schär Group's brands in France and ensuring good product availability.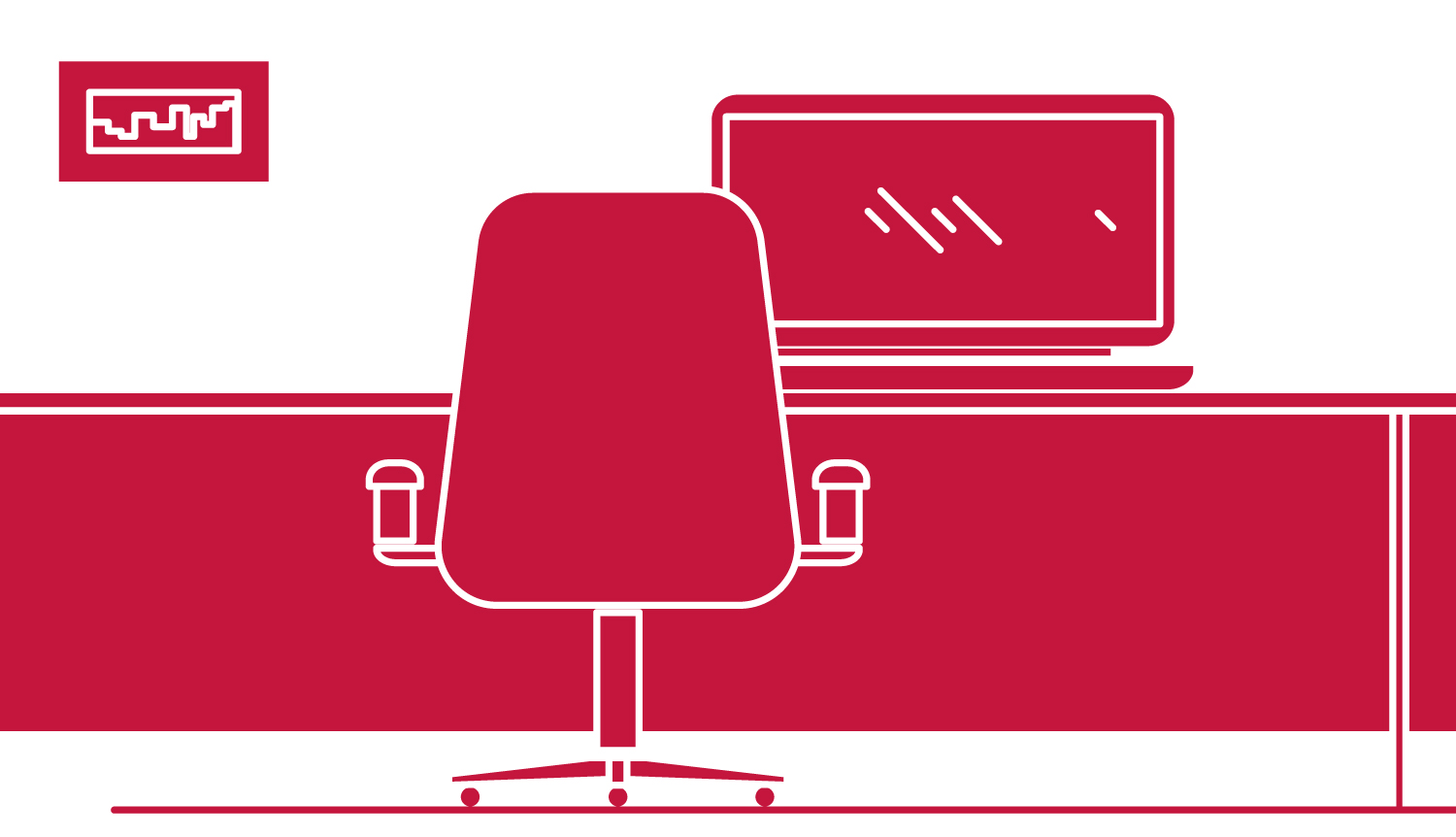 Head office Lyon
Le QUATUOR 3A, 8 avenue Tony Garnier
FR
/
UK
Since the acquisition of Nutrition Point, Dr. Schär has also been active in the UK market with its own company since 2002. The team, based in Warrington, handles marketing, sales and nutritional advice tailored to the needs of UK consumers who have special dietary needs. Dr. Schär UK supplies both food retailers and pharmacies with the brands Schär and Glutafin (especially for the British market), thus ensuring easy access to Gluten free products.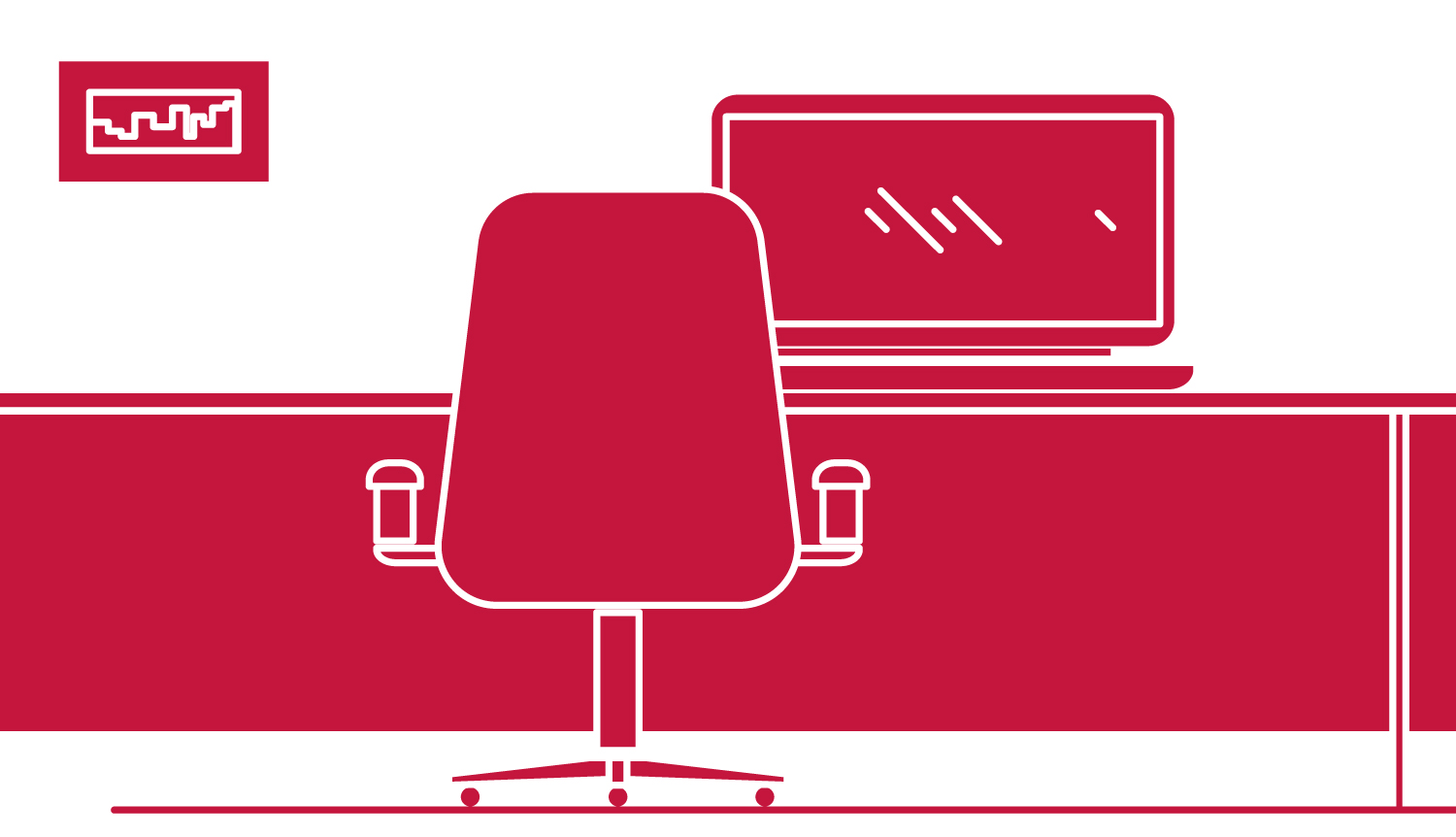 Head office Warrington
+44 1925 865 100
USA
Dr. Schär USA was initially founded with a sales office in Lyndhurst, New Jersey, in order to promote Schär's Gluten Free products on the large American market and in neighboring Canada. Production started at the factory in Swedesboro (NJ) in 2012 and meanwhile the employees produce various ambient breads and rolls for the North American market.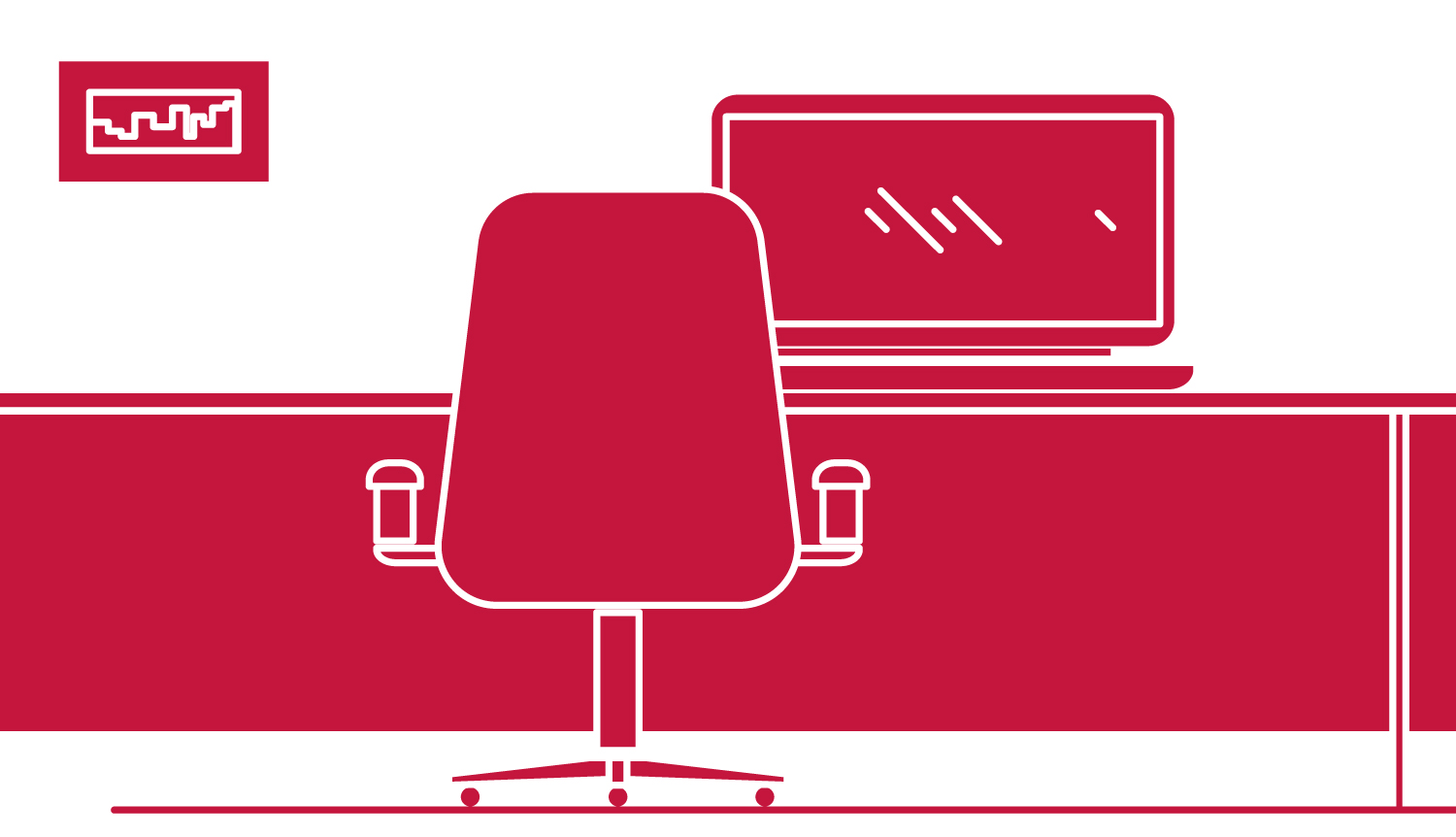 Head office Lyndhurst
+1 201 355 8470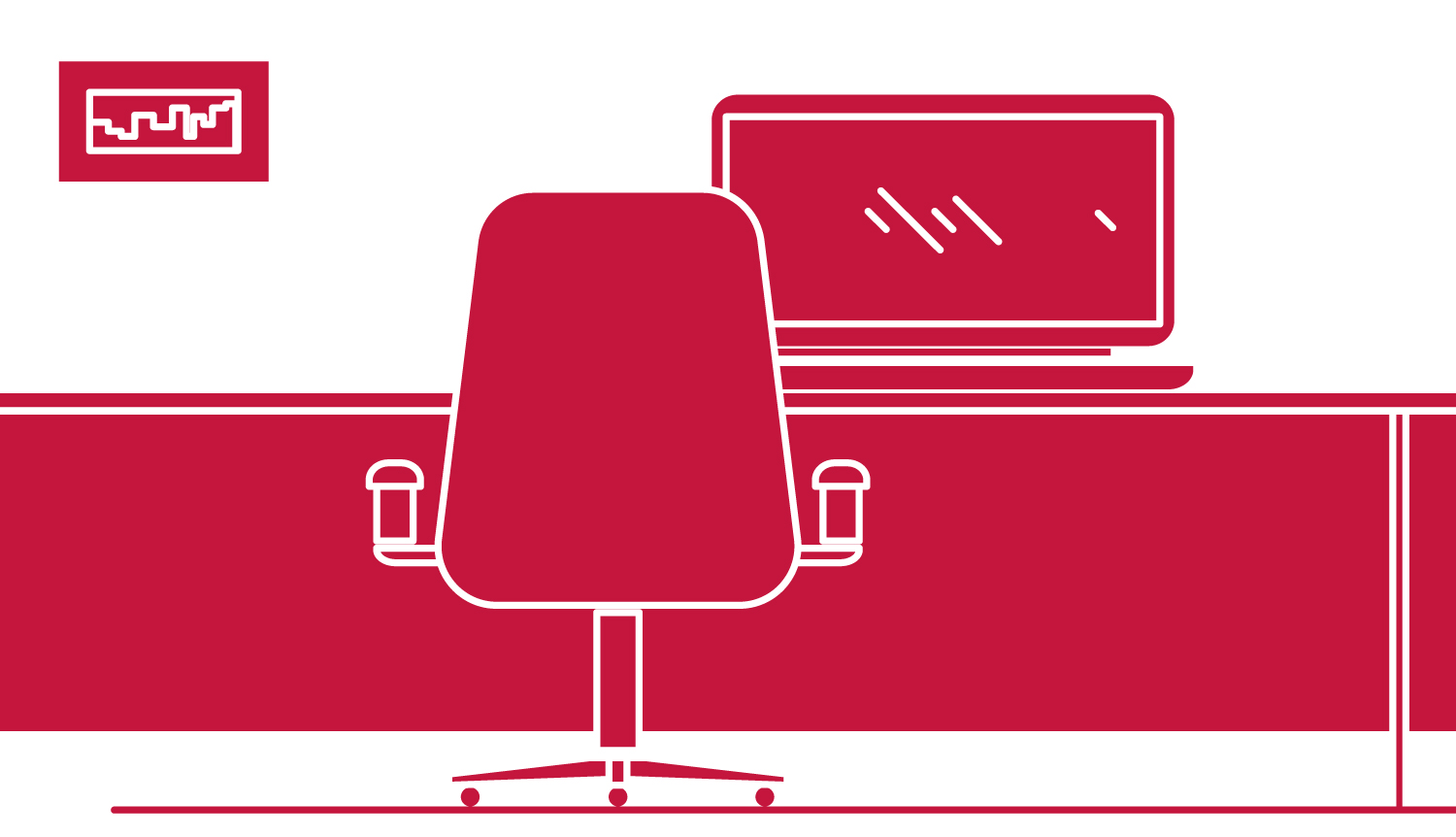 Production plant Swedesboro
+1 856 803 5100
Brazil
The great demand for Gluten Free nutrition in Brazil has been supplied by Dr. Schär in Curitiba since 2011 and with its employees, it is responsible for the marketing and distribution of Schär products locally. Since the end of 2017, the Brazilian subsidiary has been expanded to include a production site. 
Production plant & head office Curitiba
Av. Sete de Setembro, 6810, sala 2 – Batel
BR
+55 41 3026 2421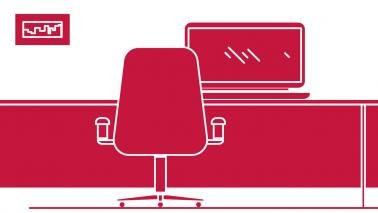 Production plant Campo Largo
Avenida Luiz Mocelin, 199 - Fazendinha
Campo Largo, Paraná
83607-431
BR
+55 41 3036 2421
Russia
The smallest location of the international group of companies is located in the Russian capital, Moscow. The main objective of the local employee is to market the special nutritional health care business unit's products to health care professionals and patient groups in Russia and other countries of the Eurasian Economic Union.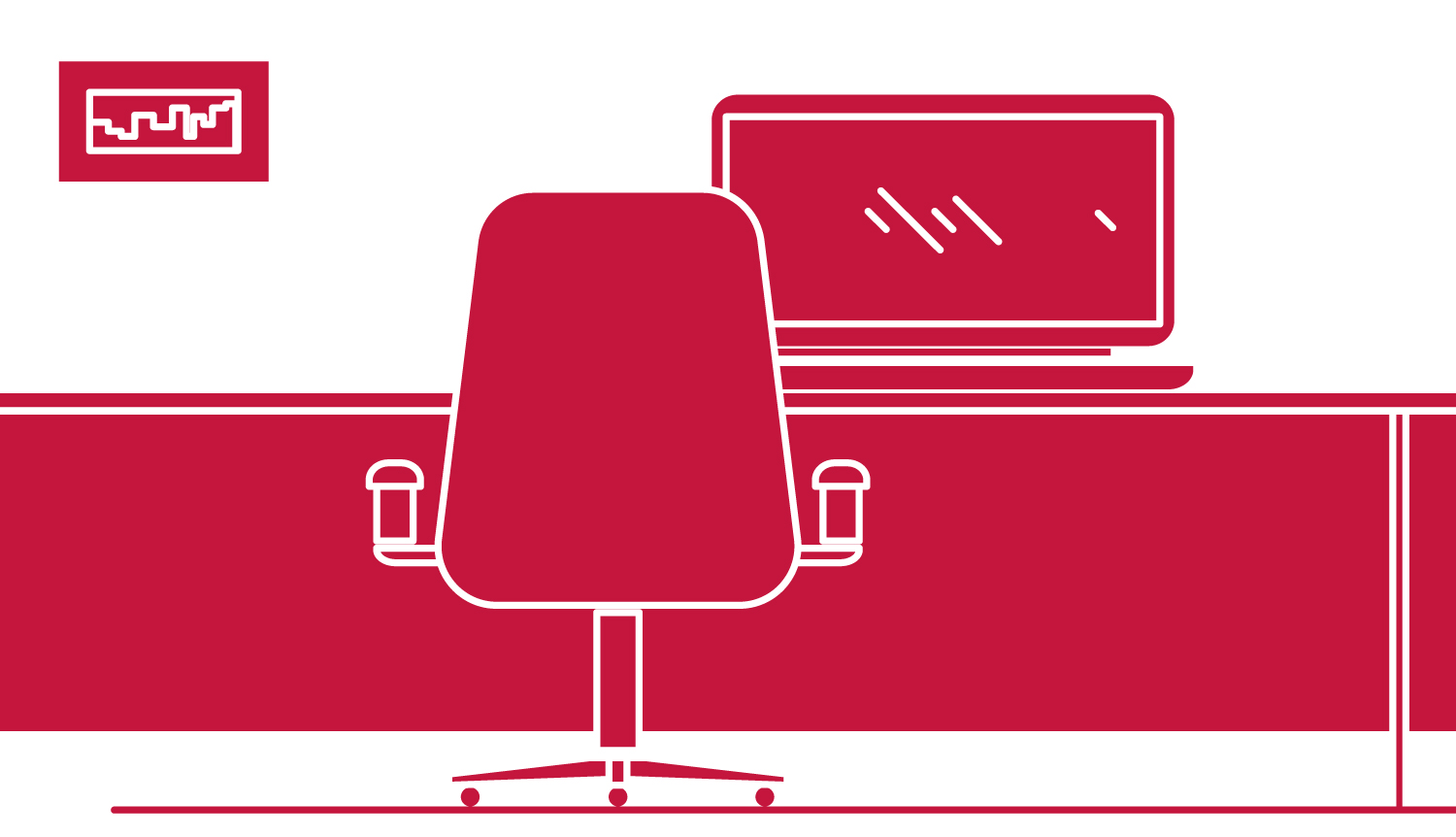 Head office Moscow
+38 640 677333
Turkey
Turkey has been part of the Dr. Schär Group since 2019. After the expansion of the production plant on site in 2020, Dr. Schär Turkey A.S. has started producing the Schär bread and flour line in Istanbul.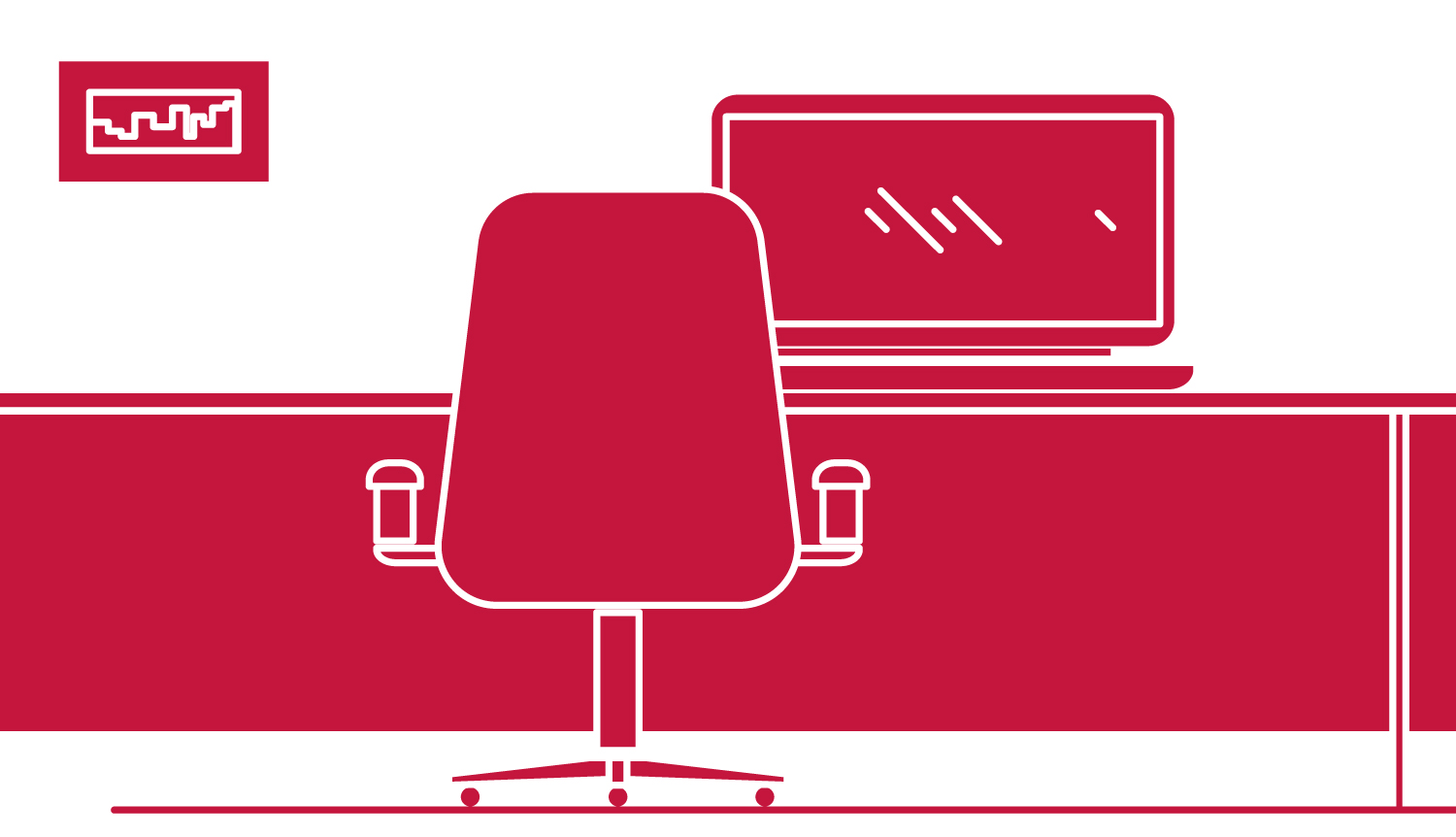 Production plant & head office Istanbul
Gıda San. ve Tic. A.Ş. Battalgazi Mah. Gülgoncası Sok. Aytop Sitesi H Blok Apt. No:2 H28/1
TR
+90 2166690133 / +90 2166690134
Argentina
Due to the developed diagnostic situation, Argentina represents an important market for gluten free products, which is why our five colleagues of the sales office in Olivos, a quarter of Buenos Aires, have been pushing ahead with market development in Argentina since April 2019. In addition, we are working in order to establish Schär as a premium brand in South America and to create a sales market for the products manufactured in Curitiba (Brazil).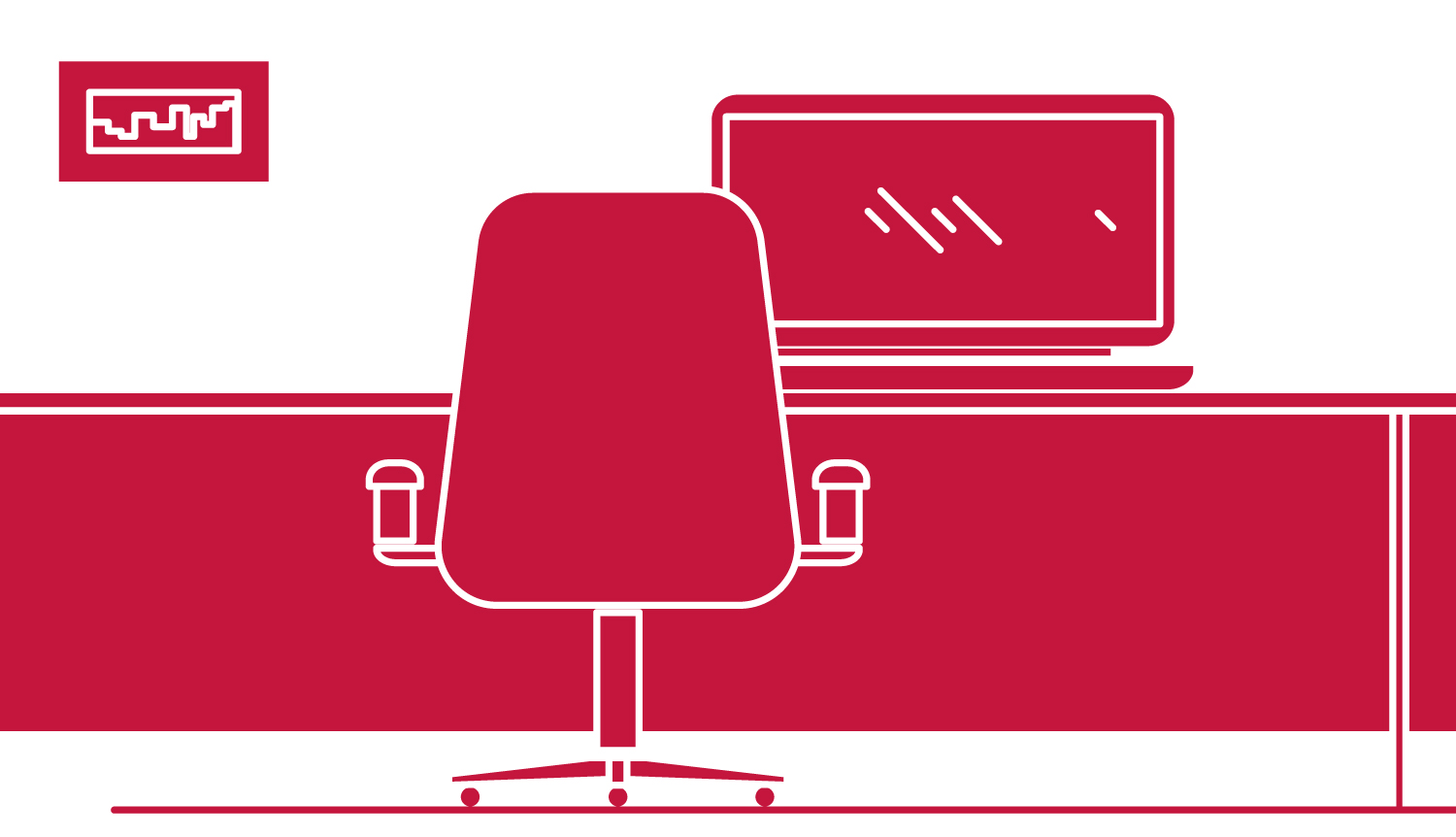 Head office Buenos Aires
Juan Diaz de Solis 2384, Piso 2 Dto 02
Olivos - Buenos Aires
1636
AR
+54 11 5198 9246