As part of our sustainability strategy, packaging plays an important role in our efforts to reduce our environmental footprint. For our consumers, it is important our products are provided in packaging that is safely gluten-free but also preserves the taste. At the same time, we want to reduce the amount of waste from our products without compromising on quality and safety.
We strive to optimise our use of packaging materials and to adjust them for the future: That is why we are rethinking the way we use plastics and looking for innovative packaging solutions.
On the way to sustainable packaging, we have defined three strategic goals:
Eliminating all unnecessary packaging and reducing packaging sizes.

Helping consumers to dispose of packaging properly by providing information on recycling and simple instructions on packaging.

Monitor and evaluate progress on environmentally friendly packaging for a waste-free future.
The new sustainable recipe for the bread market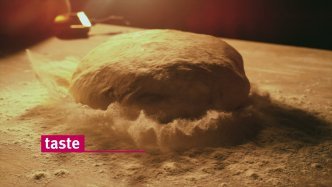 Sustainable food packaging in 2021
We already reached a first milestone in the development of sustainable food packaging in 2021, launching the world's first gluten-free bread packaging made with certified circular plastic.
The new packaging of Schär Panini Rolls consists of 46 % recycled plastic from chemically recycled mixed post-consumer plastics.