In celebration of Dr. Schär's 100th anniversary, we launched Field100 in the beginning of 2022 in cooperation with the Laimburg Research Centre. Our mission has been to create one of the most biodiverse fields ever. In cooperation with carefully selected seed banks such as Crop Trust and Genebank Tyrol, we planted 100 diverse varieties of plants such as sorghum, quinoa and amaranth. Over the past few months, we have watched Field100 light up in a splash of colour as the seeds have grown over the summer months.  With fall, it has come to the harvesting of the plants. With the end of the project, we have handed over the harvested seeds to the Laimburg Research Centre to preserve them for future generations.
Combining tradition and innovation
Even though Dr. Schär has grown strongly over the past decades, we continue to see ourselves as a family business that is committed to our core values and – at the same time – future generations. We are engaged in protecting the world we live in.  Biodiversity is not only crucial for global food security, but also for our ability to meet different nutritional needs and respond to the increasing challenges of climate change.
Field100 also serves as an educational resource. In this project, we are interested in gaining new knowledge and evaluating new approaches to agriculture. In this way, we want to contribute and advance research in this area.
Considering the different cultivation methods, the type of intercropping was also studied. For this purpose, we sowed oats and lentils as well as oats and peas in a mixture to rate the different combinations. In general, if the intercropping partners fit each other, they can benefit from one another. In addition, this method has positive effects on "biodiversity, conservation of soil resources and greater resistance to climate variability, weed pressure, pests and diseases," according to the Laimburg Research Centre.
For the implementation of this cultivation method, factors such as mechanization have a relevant function. As for example, processing plants must be used to separate the different crops after harvesting.
Exotic varieties in the heart of the South Tyrolean Alps
It is interesting that non-regional crops such as amaranth and quinoa have shown a lot of potential and could be viable alternatives to local crops in times of a changing climate as they need a low input of water and are used to a warmer environment. 
The research center also found that old varieties provide an important genetic pool for future breeding activities, as they may have agronomic traits that are useful to adapt to changing climate conditions. However, according to Laimburg, scientific research over the course of several years and under different conditions is necessary to draw a firm conclusion. However, at this point we can say that exotic and native plants can coexist.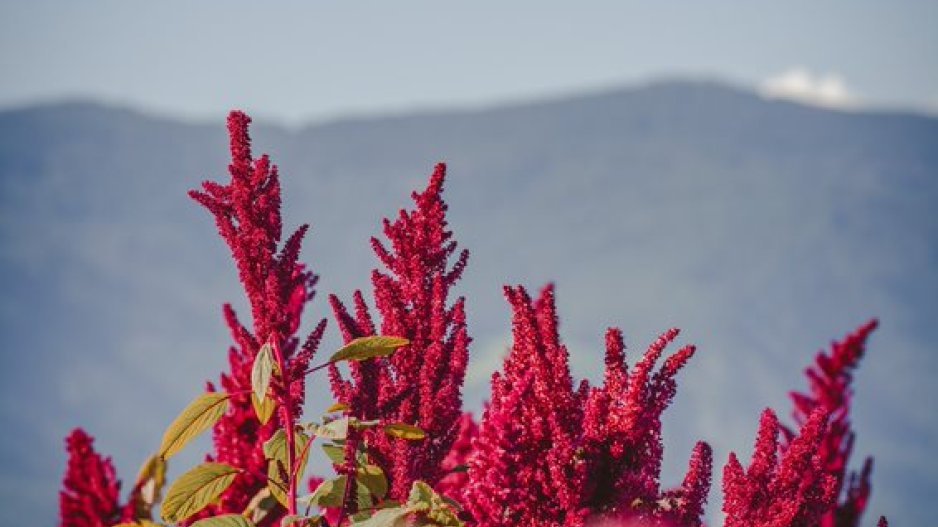 Some of the seeds that were sown in the field belong to old varieties like millet. These are partly from the stock of the "Tyrolean gene bank", which also celebrates its 100th anniversary in 2022 and is one of the oldest gene banks in the world. As already mentioned, much has changed in traditional agriculture in recent centuries. The historical varieties which are increasingly displaced in agriculture, could be studied in a more detailed way in Field100 with a view to a potential reclamation.
This topic has surrounded Dr. Schär for some time, for example through the partnership in the  Re-Cereal project which ended in 2019. The aim of this project was to support the cultivation of these forgotten cropsand to work on new technologies. As a partner, our Dr. Schär Research and Development Centre in Trieste contributed its know-how to this important project.
An interesting point made by the Laimburg Research Centre is that the old varieties represent an important genetic pool for future breeding activities. The agronomic properties they are characterized for can be necessary for adaptation to changing climatic conditions in view of climate change. Additionally, it was also pointed out that for a more specific statement scientific long-term tests under different conditions are necessary.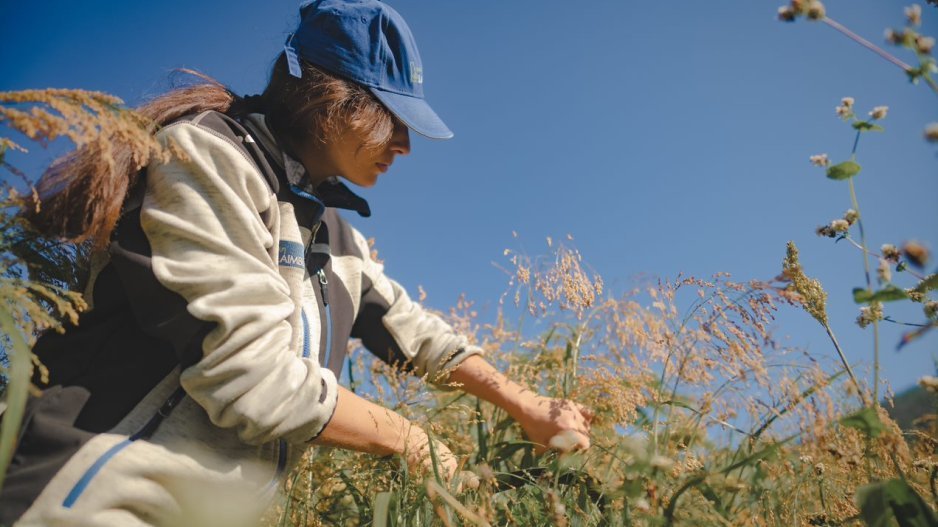 We need more projects like these
Even though this year's summer was characterized by high temperatures and dryness, all crops were able to grow well. There were observable varietal differences within the species, but the expectations regarding their growth were exceeded, according to the Laimburg Research Centre. Old varieties such as flax and millet showed irregular maturity and the plants were taller on average, giving them less physical stability. However, it should be noted at this point that no fertilization of the field was carried out, but the soil of the field is very rich in nutrients, which could explain the growth behavior of the old varieties, as they are adapted to different soil conditions.
These findings show how significant such projects are for the future, to generate new information and raise public awareness. It is also necessary to promote research in this area, as well as a long-term reorganization towards alternative cultivation methods. In addition, the Laimburg Research Centre recommends the introduction of "biodiversity rules in agriculture". Because one thing is certain: our plants and their genetics are one of our most important resources that we must preserve.