Development of our Medical Nutrition products began in 2010 in our laboratories at the Dr. Schär R&D Centre in the Area Science Park in Trieste, where we took the first steps towards creating a range of low-protein foods suitable for those suffering from phenylketonuria  (PKU) and other congenital protein metabolism disorders, as well as those with kidney failure.
Experts Area
Are you a healthcare professional working in the area of gluten-related disorders and IBS?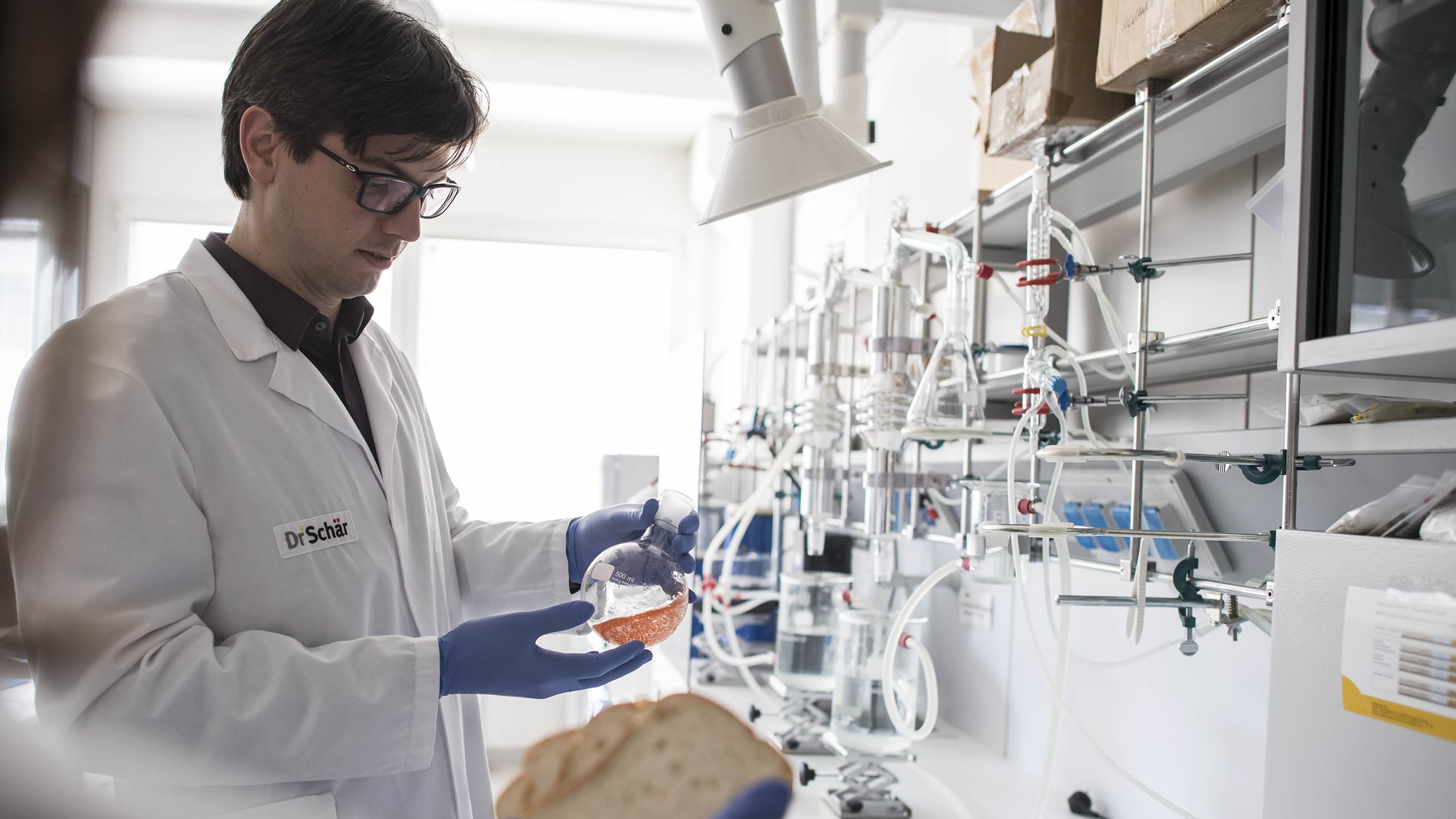 The low-protein range currently includes around 30 products with high organoleptic qualities, all developed to meet specific nutritional needs and designed to minimise the sensory gap between prescription and traditional products, thus improving the lives of the patients themselves
Liquid and powdered mixtures were subsequently developed as nutritional supplements for those suffering from rare protein metabolism disorders. 
More recently, the Medical Nutrition  department has seen the creation of a new area, dedicated to the study and development of ketogenic dietary products specifically for the treatment of drug-resistant epilepsy, GLUT1 deficiency syndrome and pyruvate dehydrogenase deficiency. In our Bakery Laboratory we are optimising the recipes of various bakery products, as well as developing a number of drinks and powders to allow us to offer a complete product range. 
Product development areas:
Renal Nutrition




Our assortment of products for renal disorders is constantly increasing, with a focus on ease of preparation at any time of day.

Metabolic Nutrition




Our latest developments consist of liquid products high in concentrated juices, full of flavour and free from preservatives,  containing all the necessary nutrients for those with certain metabolic disorders, delicious and easy to drink.  

Keto Nutrition




The development of our first, vast and diverse range of ketogenic products, truly innovative, flavourful and carefully studied in terms of nutritional profile, has posed a considerable and compelling challenge for us in this fast-growing area of nutrition.