With its capacity to produce 1.5 million units of bread per year, Dr. Schär Brasil started the first production of Multigrain Sliced Bread (Pão de Forma Multigrãos).
After the acquisition in December 2017 of Beladri, one of Brazil's most traditional Gluten Free manufacturers, the facility located in Campo Largo, 30 km from the head office in Curitiba, has gone through significant changes to accommodate a new bread production line and a fully-equipped analysis laboratory.
With over 200 million inhabitants and a low but ever increasing diagnosis rate, Brazil is considered one of the most important "growth markets" in the Group's strategy. The new production site has been designed to supply not only Brazil, but other South American markets too and is ready to produce sliced breads, flour mixes, as well as other products in the future.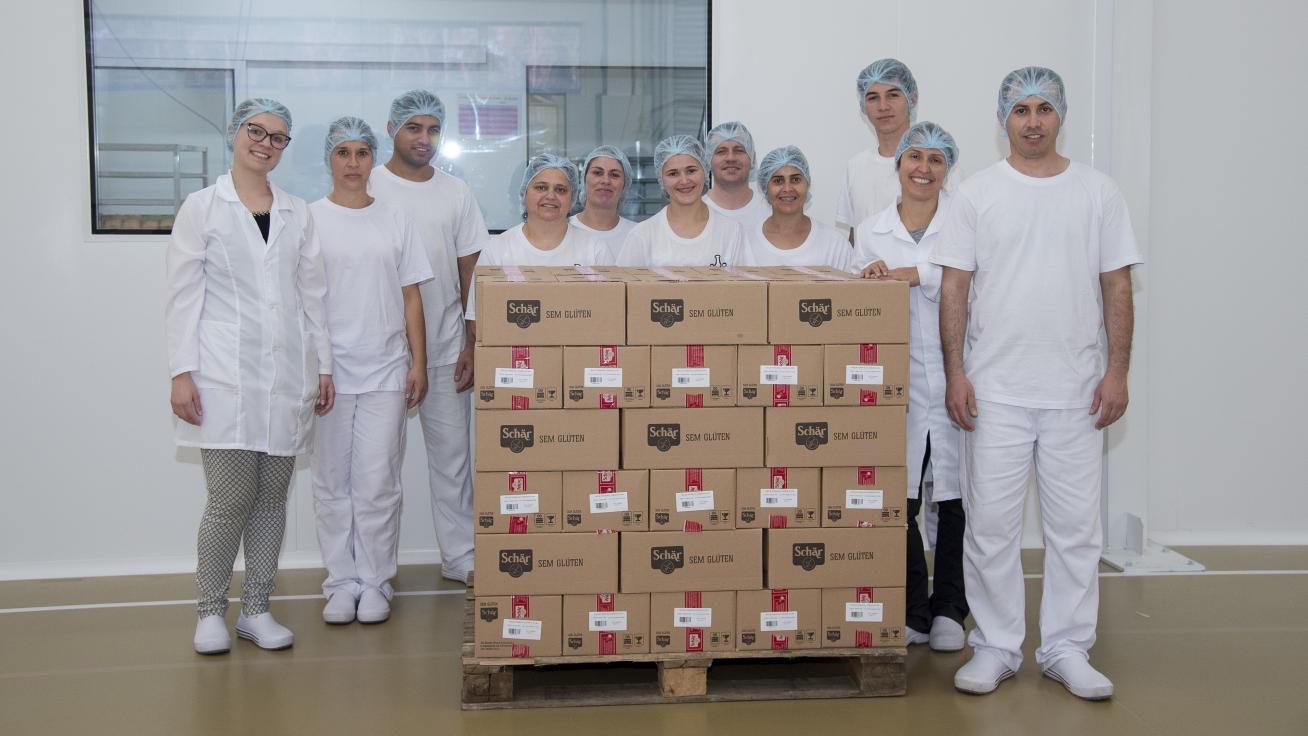 A cross-functional team involving local Sales and Marketing, corporate Product Management and Marketing Services have developed new packaging that will stand out in the shelfs of Brazilian supermarkets and health food stores.
We wish the team in Brazil a great start!