Dr. Schär Medical Nutrition offers a comprehensive range of single amino acids to be used in the
dietary management of inborn errors of protein metabolism. The single amino acids in powder
form are suitable from birth.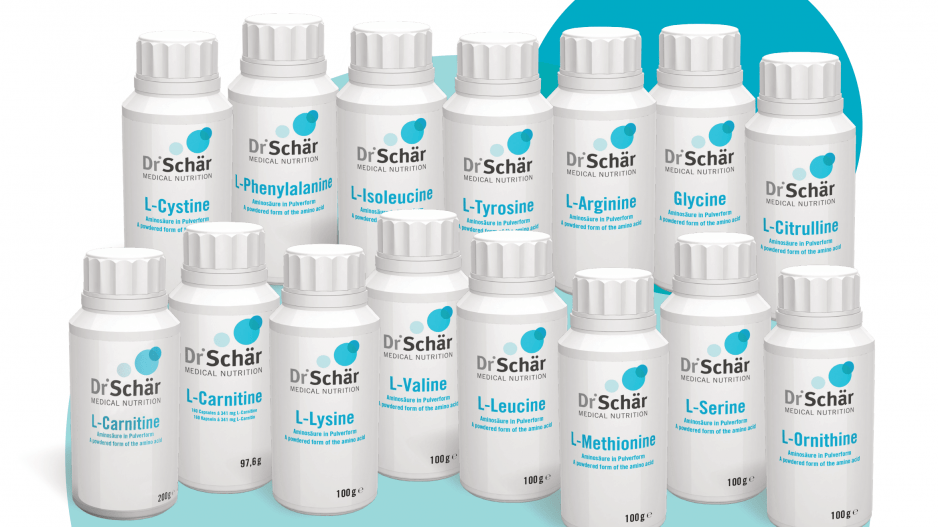 Special Nutritional Products
Dr. Schär Medical Nutrition provide special nutritional products to provide energy enrichment in case of malnutrition and to supplement patients in case of food allergy, renal failure, galactosemia and hereditary disorders of amino acid metabolism.