VItaMì, our project recovering and promoting minor crops
"I believe we have a moral duty to protect the planet for future generations: our children and grandchildren - this is the profound conviction of Ulrich Ladurner - Chairman of Dr. Schär - which guides the strategies and projects pursued by all of us at Dr. Schär".
Biodiversity is one of the most precious resources on Earth. We are committed to preserving it by promoting a sustainable agriculture and an 'accompanied' supply chain free of negative impacts on forests, but also by implementing research projects aimed at the recovery of minor crops such as sorghum, buckwheat, and millet. A concrete example of this approach is VItaMi - Varietà Italiane di Miglio - a project that aims to select new millet varieties adapted to European soil and climatic conditions, that will be grown by partner farmers to produce the Schär products of the future.
Millet is a resilient, adaptable and naturally gluten-free cereal. It has a high fibre, calcium and iron content along with a growth short growth cycle. It is tolerant to climatic stresses (heat and drought), pests and diseases. These characteristics make it a nutritious, sustainable food source but also an opportunity to meet diverse dietary needs and support economic growth.
The VItaMì project started in 2020, with the first implementation of crosses between selected millet varieties, and continued over the following years with the greenhouse cultivation of around 6.000 millet lines from four different crosses and the selection of 1.000 plants to be brought into the field. In 2022, the first field trials and the initial selection and evaluation of the best lines began. A thorough and meticulous analysis process that will continue over the next few years with the aim of distributing the first seed to farmers, our trusted partners, in 2025, and including the seed in the supply chain in 2026.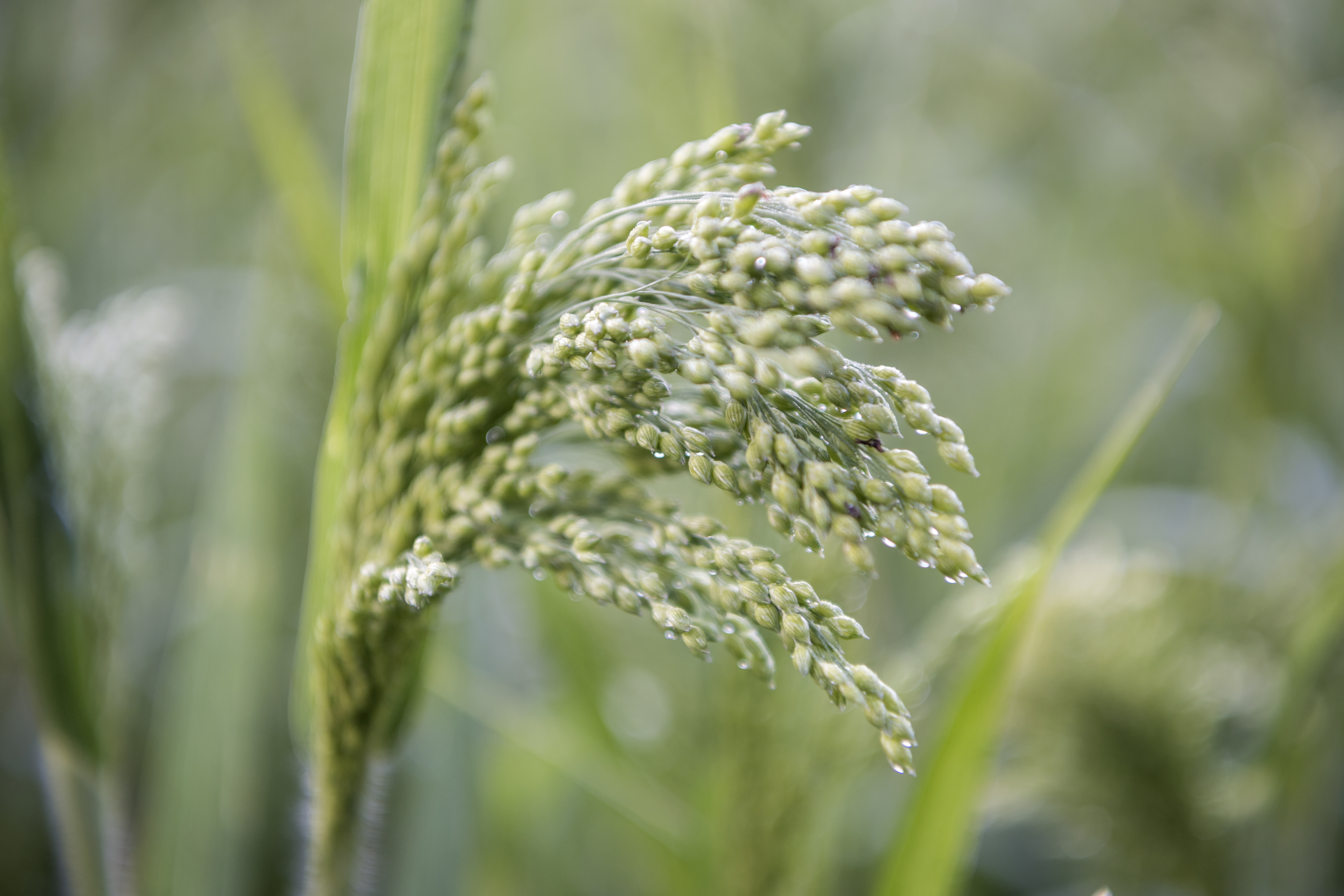 VItaMì is just the latest of our projects in support of biodiversity. Actually, in 2016, our Dr. Schär R&D Centre promoted Re-Cereal, designed to recover and promote minor cereals. Over the years we have also engaged in several variety trials involving gluten-free minor crops such as sorghum and buckwheat. In Poland, we are working to increase the presence of bees in the fields and stem the decline of pollinators. Finally, in partnership with Laimburg Research Center and with seed banks such as CropTrust and Genebank Tyrol, we have created Field100, one of the most biodiverse fields ever cultivated.