Gluten-free not hmmm free:
Schär underlines our commitment to an inclusive diet with irony
Gluten-free products are a matter of trust. They need to be safe because they represent the only treatment for those suffering from gluten-related disorders. They also need to be tasty because mealtimes should not be unpleasant experiences.
Here at Dr. Schär, we work in both directions because, since our foundation, we have had one ultimate goal: to improve the lives of people with special dietary needs by making mealtimes not only safe but also a time of joy and sharing. Because living gluten-free doesn't mean missing out.
All too often, when people think about gluten-free food, they imagine it to be tasteless and unappetising, but Schär, our flagship brand, online with a new commercial dedicated to taste, which aims to debunk clichés and prejudices about gluten-free products.
GLUTEN-FREE. NOT HMMM-FREE is our new, ironic and provocative global campaign through which we want to show everyone that gluten-free food deserves all the 'wows', 'yums' and 'hmmms' of any other traditional food; because the right gluten-free food can create moments of genuine pleasure and give everyone full palate satisfaction.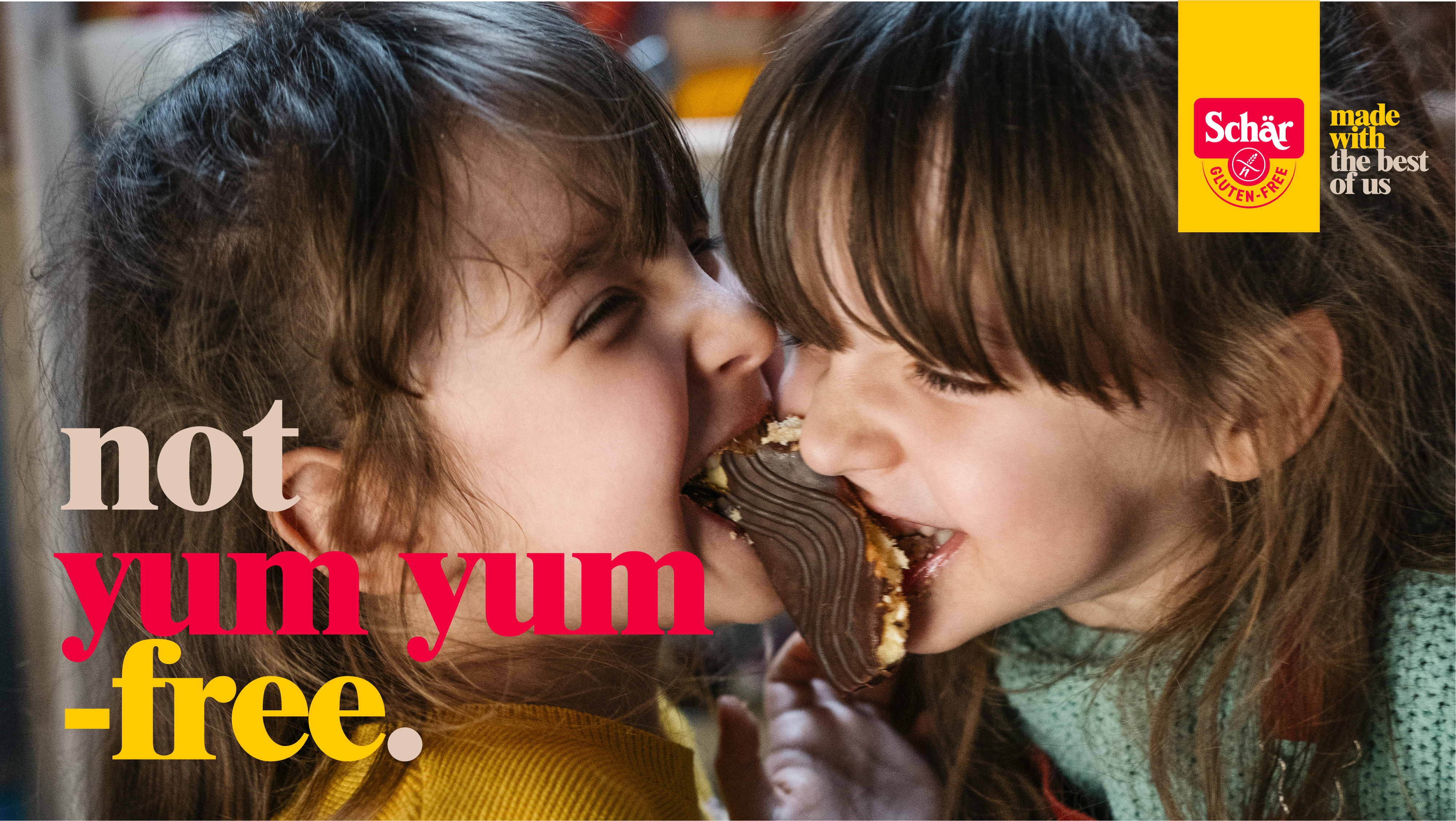 The narrative at the centre of the multi-subject campaign describes just that: the three main characters are filmed eating Schär products - bread, pizza and muffins - with immense pleasure, expressing the mouth-watering nature and richness of the taste experience with all their senses.
At Dr. Schär, we use our know-how to develop solutions that are not only safe, but also high quality and nutritionally balanced. So good that you won't miss conventional products. Inclusive nutrition means just that: allowing people who are intolerant to gluten to strike a balance between diet and taste, without having to give up anything and above all without feeling excluded.