Dr. Schär has announced a new partnership with gluten-free bakery Panista in Germany and Austria, which will see the global gluten-free leader partner with the online bakery to complement its wide range of freshly baked free-from bread.
Experts Area
Are you a healthcare professional working in the area of gluten-related disorders and IBS?
The position of using high quality ingredients to create gluten-free products with the highest nutritional standards is shared by both Dr. Schär and Panista. Upon discovering the online bakery, Dr. Schär immediately recognized Panista's entrepreneurial spirit, artisanal products and high quality, which align with the Italian gluten-free food group's own beginnings and long-held beliefs.
Both brands will continue doing what they do best – providing excellent gluten-free food – and no changes will be made to either company's branding or products as part of the partnership. Instead, the alliance will create a greater choice of complementary fresh and ambient foods that can be enjoyed by all customers, regardless of their dietary needs and taste preferences.
"The partnership between Dr. Schär and Panista expands our belief that a unique dietary need does not mean giving up on taste, quality or our consumption habits even further," says Hansjörg Prast, Chief Marketing Officer Dr. Schär.
Panista, founded in 2017, specializes in creating 'free-from' baked goods, suitable for those with diseases and intolerances, while maintaining consistency and quality. Unlike traditional bakeries, Panista is an e-commerce store, which bakes and ships all orders from oven to table on the same day.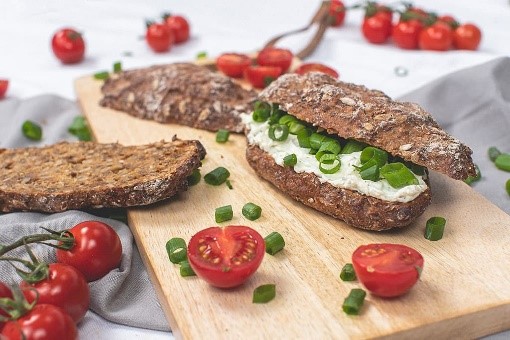 The award-winning bakery already provides tasty bread directly to the doors of customers throughout Germany since 2017, but now also to Austria, France, Spain, Italy and some Scandinavian countries. Dr. Schär will support the brand to reach a higher level of awareness amongst gluten-free consumers in Germany and Austria.
"Both Schär and Panista offer high-quality, gluten-free baked goods. While Schär offers long-life bakery products, Panista focuses on fresh, handmade bread and rolls," says Daniel Vetterkind, co-founder and CEO of Panista. "Our cooperation provides a unique opportunity to use the strengths of both brands together in order to offer customers a wide variety of different gluten-free baked goods that can be accessed in different ways."