100 years of Dr. Schär
The year 2022 is a very special one, as our history began exactly 100 years ago in the heart of the beautiful Alps! Since our founding in 1922, we have remained committed to making nutrition inclusive and enjoyable for everyone. Always with the goal in mind of bringing people together regardless of their nutritional needs.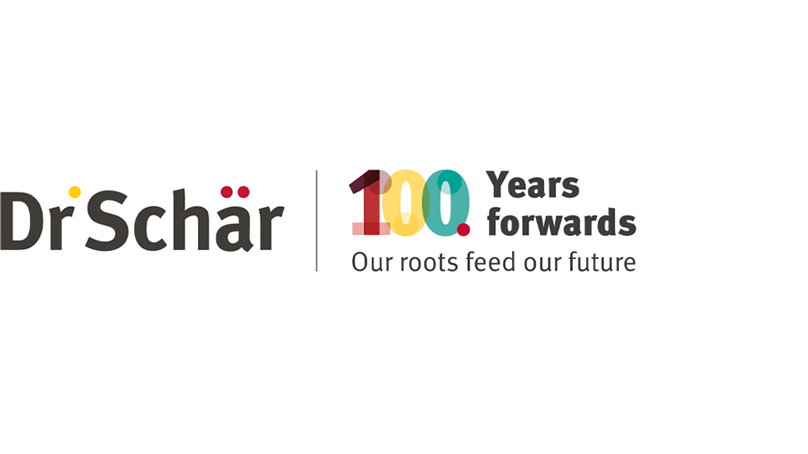 "We proudly look back at the path we have taken over the past 100 years and embark on a new journey," explains Philipp Schoeller, CEO of Dr. Schär. "This is why we have planned many exciting projects and activities this year – from regional cultural highlights to a celebration of biodiversity."
To the next 100 years: biodiversity, sustainable packaging and fewer emissions
In our past, we have cultivated many different minor crop cultures to provide the necessary nutrition, in our future those diverse cultures will help us promote biodiversity. That is why to celebrate 100 years of inclusive nutrition and diversity, we are committed to the next 100 years of inclusion and biodiversity with 'Field 100'. In a field in the South Tyrolean Alps, we will grow 100 different crops that are also ingredients in our products. From sowing to harvesting, we are planning a wide range of activities around the field – both on site and via our various channels.
Sustainability plays a crucial role in our future
For this reason, we are establishing a comprehensive sustainability strategy, guided by the UN's Sustainable Development Goals (SDGs). Our strategy is based on an active commitment to promoting biodiversity and sustainable farming, reducing the impact of our packaging and that of our CO2 footprint.
Together, at Dr. Schär, we are striving for a future, in which social responsibility, environmental and climate protection go hand in hand with the development of our company. This reflects well in our Code of Conduct: our official document that states the binding principles guiding our company and the standards of professional conduct of our employees, to whom each and every one of us – employees as well as members of the Management and Supervisory Board – has committed to.
More information on our sustainability efforts and how we meet our responsibility for people, products and the environment can be found in our Code of Conduct and our sustainability strategy.