On this page, we are delighted to share news of previous DSI Nutrition Project Award winners.
WINNER 2018!
Dr Leda Roncoroni, 

Policlinico di Milano (University Hospital of Milan)
Dr Roncoroni plans to use her 15,000 euro prize to fund research that considers the impact of FODMAP restriction on gut microflora amongst coeliac patients with persistent functional gut symptoms. We look forward to sharing news of Dr Roncoroni's research progress in due course.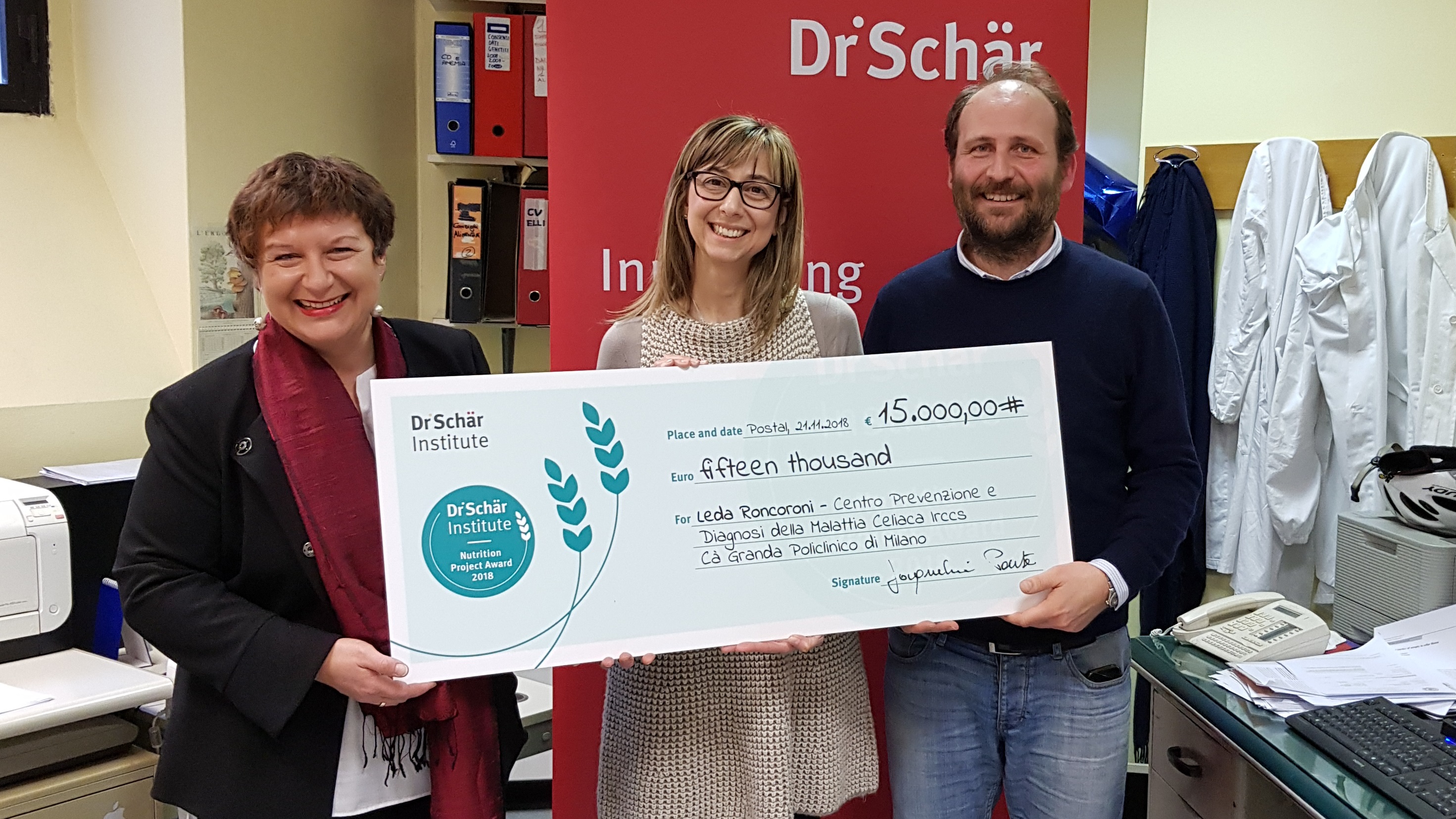 WINNER 2016!
Dr Yvonne Jeanes, Dietitian and Principal Lecturer at Roehampton University, UK
Working in collaboration with Dr Humayun Muhammad (Consultant gastroenterologist and PhD research student), Yvonne plans to conduct an intervention research study, utilising a telephonic clinic to improve adherence to a gluten-free diet amongst people with coeliac disease. Ethics approval and recruitment for this study is already underway and Yvonne formally accepted her award at the Sheffield Gastro Symposium in May 2017. We look forward to sharing more news of Yvonne and Humayun's progress over the coming months.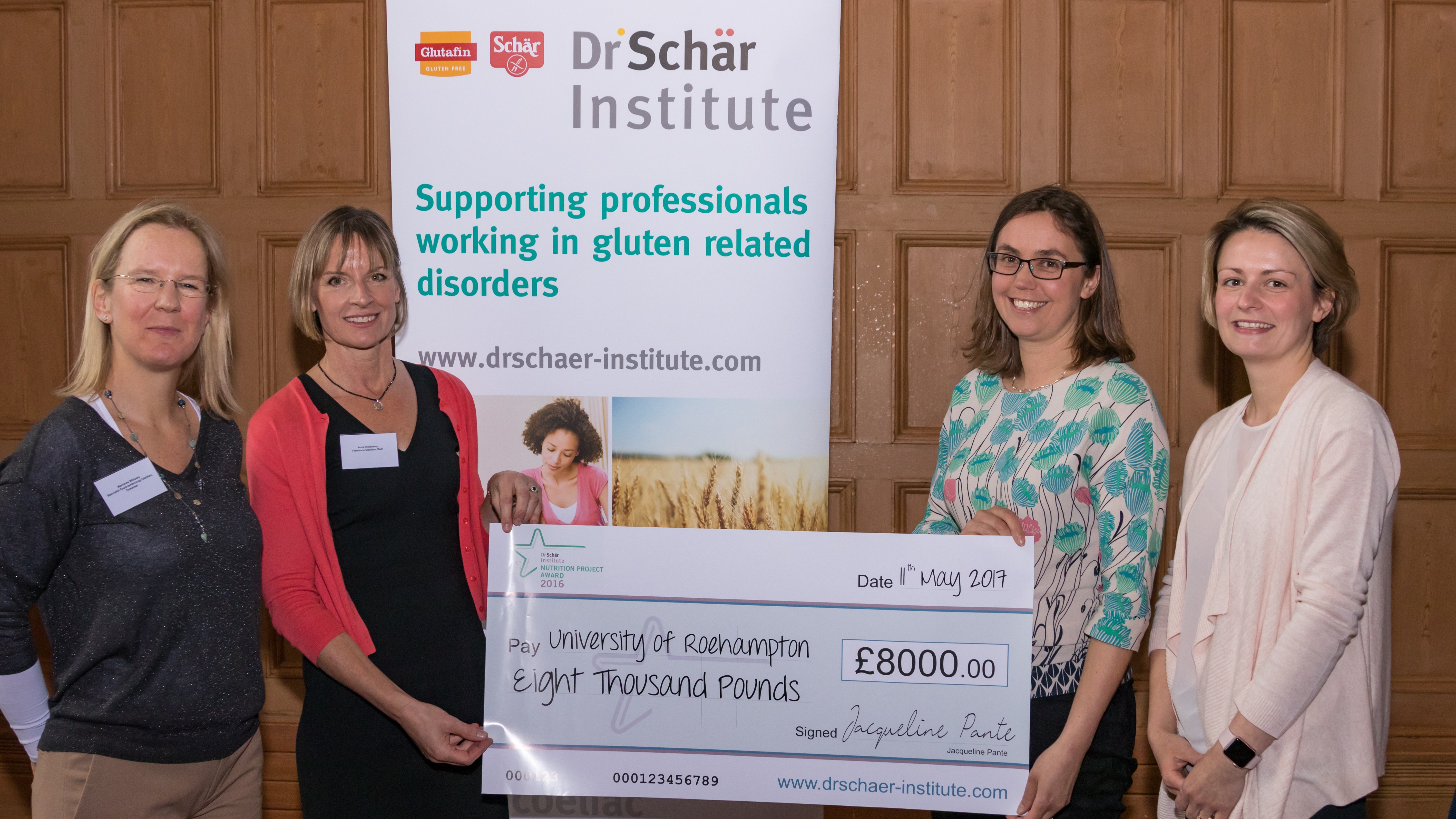 WINNER 2015! 
Claire Constantinou, Senior Gastroenterology Dietitian, University Hospital of Wales
Claire's proposal outlined her plan to write, produce and disseminate a video providing first-line dietetic support for newly diagnosed coeliac patients. Claire hopes that this novel resource will help to bridge the gap between diagnosis and access to one-to-one dietetic consultations in a climate of increasing patient waiting list times. For more information about Claire's project, click here to view her recent report published in Complete Nutrition Magazine.