On our road to sustainability, we are guided by the United Nations Sustainable Development Goals and have examined how we can contribute to achieving them.
Sustainable Packaging
A key commitment is to optimize our use of packaging materials wherever possible to continuously strive to reduce our environmental impact.
"We are committed to reducing plastics wherever possible and replacing them with other raw materials."
Daniele Antona, Corporate R&I – Application Research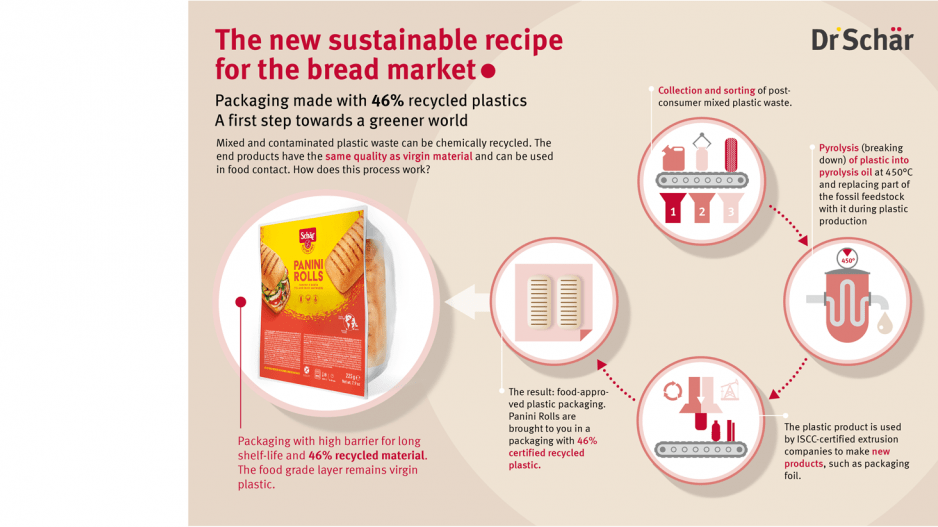 On the way to sustainable packaging we have defined three strategic goals:
Eliminating all unnecessary packaging and reducing the size of necessary packaging.

Helping consumers to dispose of packaging correctly through communication on recycling and simple instructions on the packaging.

Monitor and evaluate progress on environmentally friendly packaging for a waste-free future.
Presenting: "The new sustainable recipe for the bread market"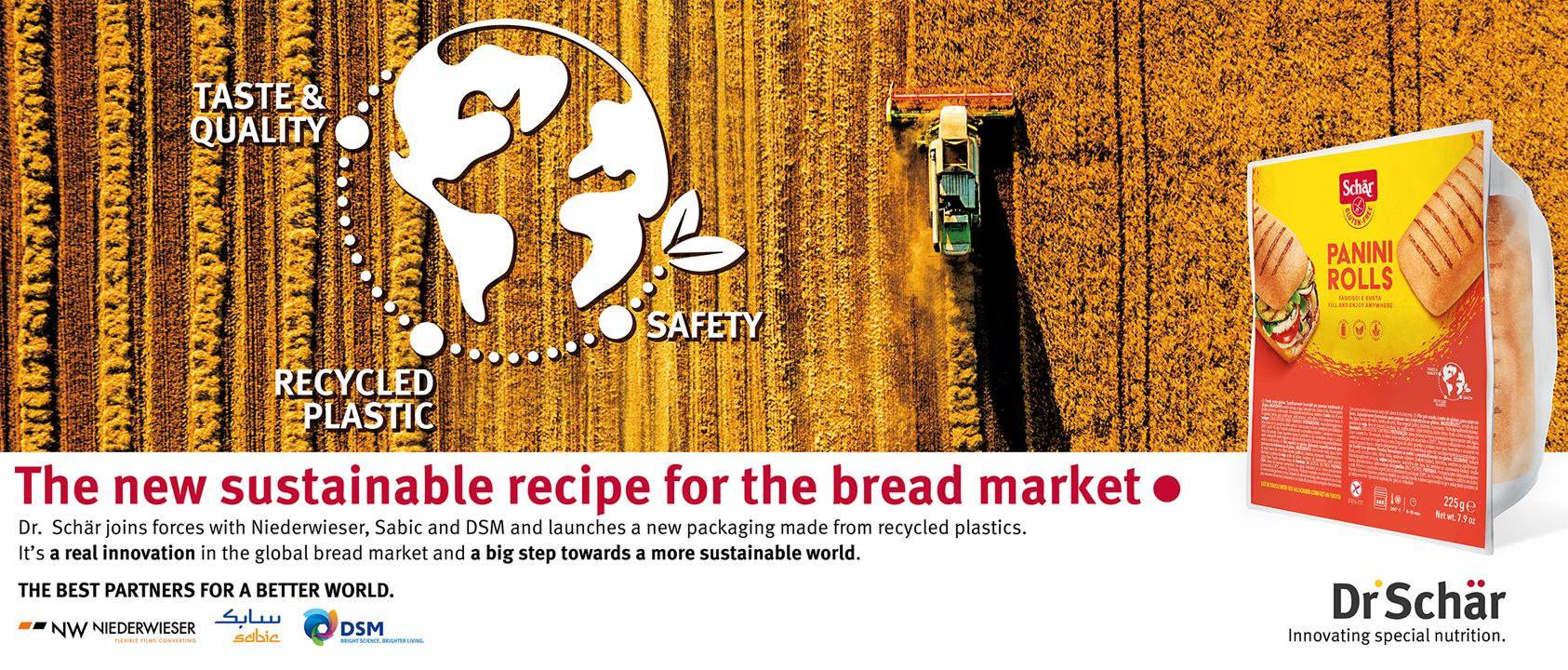 In November 2021 we will launch new packaging for gluten free bread made from recycled plastics. The new packaging of the Panini Rolls is made with 46% recycled plastic from chemically recycled mixed post-consumer plastics.
"We aim to be in the vanguard of sustainability. And we worked to achieve this big step – offering more sustainable solutions and at the same time continue to provide great tasting and safe products."
Philipp Schoeller, CEO Dr. Schär